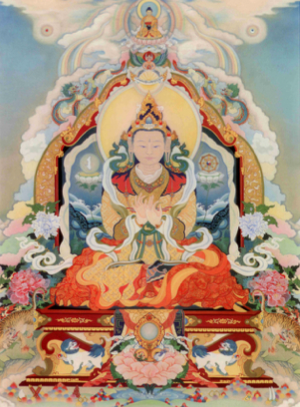 Date: Friday, December 31, 2021

Teacher : Richard Reoch
Price per person: $15.00
Patron Price: $25.00
What are The Six Ways of Ruling?
The Six Ways of Ruling are unique teachings on society and leadership. They are a distinctive aspect of Shambhala wisdom on creating enlightened society. Richard Reoch, Shambhala Ambassador, guides this exploration of how to apply these teachings to our lives.
About the Teacher
Richard Reoch worked for Amnesty International for 23 years. He became a student of Sakyong Mipham Rinpoche in 1994, who appointed him to the position of President of Shambhala, a position he held from 2002 until 2015, travelling worldwide to many of its more than 200 centers and groups, teaching and leading retreats. He now serves as the Personal Envoy of the Sakyong of Shambhala.
During his period as President of Shambhala, he toured with Buddhist Nun Ani Pema Chödrön, co-leading events on the theme "Practicing Peace in Times of War" and taught widely on the life and legacy of the Indian Emperor Ashoka, famed for renouncing war.
In May 2015, he was among a group of some 200 Buddhist leaders, from all different schools, who were invited to the White House in Washington DC for a meeting with key staff in the Obama administration. Delegates signed the Buddhist Declaration on Climate Change and later, a statement following the massacre at the Emanuel African Methodist Episcopal Church in Charleston, South Carolina.
About Our Courses
Shambhala Online courses are designed for those who don't live near a Shambhala Center, or who need a particular course in order to continue on the path. Each course features a senior Shambhala teacher, an online community of participants, and facilitation by an experienced course leader. Over a period of time, course participants view recorded teachings, then gather in the online learning environment to discuss, contemplate and engage in exercises aimed at deepening their understanding.
When Does the Class Meet?
This course is asynchronous. You may view the recorded talks at your convenience. The recommended schedule is to view one talk each week and complete the associated readings and exercises in the module. There are 7 classes with short talks, discussions, contemplations and other exercises; the course is facilitated for 10 weeks.

How Much Time Does it Take?
Most participants spend 1 to 2 hours per week on the course. The talks average 20 minutes in length. Allow yourself time to do the readings, meditation practices and other assignments. It's a good idea to schedule the time on your calendar as you would for a face-to-face class.
How Much Does the Course Cost?
It is possible to donate $25 or $15, and using the coupon code will allow the course to be taken for no cost.