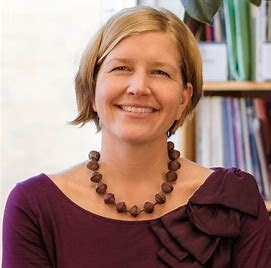 Date: Sunday, January 30, 2022 (15:00 -16:00)

Patron Price: $20.00
How can restorative processes support community healing and repair harm in Shambhala? This panel discussion will focus on Active Peace Circles (APC) as a modality for restorative justice and healing in the Shambhala community. We will explore the experience and lessons learned from the Boulder Shambhala community's Active Peace Circle process that took place from Fall of 2020 to Spring 2021. We will also dive into the learnings and discussions taking place during the APC facilitator training for Shambhala. How could the Shambhala community adapt, integrate and facilitate the APC process? Panelists will include: Scott Brown, Catherine Cooley, Jessie Friedman, and Fred Meyer. This panel will be moderated by Shambhala's Director of Community Care and Conduct, Tara Templin. For further information, here is a Summary of the Boulder APC process - https://drive.google.com/file/d/15hO266wuoE_QrV7-qTxxVY4AXbMt89xL/view.
ABOUT THE PANELISTS
G. Scott Brown is a visionary peacemaker, transpersonal psychologist, and life and relationship coach who guides individuals and groups into the deepest levels of personal and collective healing and resilience. His integrated approach brings together psychology, spirituality, nature-based healing, and transformational activism. He is a leading advocate for bringing the principles and practices of restorative justice to bear on the full range of social issues and is the author of Active Peace: A Mindful Path to a Nonviolent World. Information on his upcoming book group can be found at www.4ActivePeace.com.

Catherine Cooley is a communication coach, conflict mediator, speaker and founder of Peaceabl. https://www.peaceabl.com. She helps people repair both business team and family relationships, applying Nonviolent or Compassionate Communication (NVC), a model used worldwide for conflict resolution, emotional self care, relationship transformation and community building. She facilitates Council Circles for women, couples, and organizations; leads practice groups for NYCNVC's year long, international Compassion Course, and leads workshops in prison for the Alternative to Violence Project.

Jessie Friedman is licensed psychotherapist and the Director of the Boulder Shambhala Center in Boulder, Colorado. She holds a Master's Degree in Art History and Museum Studies and is also certified in several coaching modalities, among them the highly regarded CTI - The Coaches Training Institute.

Frederick Meyer is a lifelong Shambhala practitioner. His first interest in dharma and in the Shambhala teachings was through Sun Camp, and he has followed the Shambhala path through Rigden Abhisheka. He lives in New Orleans with his wife Clara, their daughter Anna, and their dog Lucy.

Tara Templin is the Director of Community Care and Conduct for Shambhala. Ms. Templin comes to Shambhala with over 15 years of leadership and management experience in nonprofits in Canada and internationally, primarily focused on protection and inclusion of people living in vulnerable situations and/or experiencing social oppression. She has worked as an Executive Director, Community Developer, Training and Programming Specialist, and Project Manager before joining Shambhala. She is fluent in Spanish and French, and the mother of three "crazy and cute" girls.
ABOUT SUNDAY GATHERINGS
Please join us every Sunday for an online gathering of the Shambhala community worldwide. This online space is a place where we can practice meditation together, hear dharma teachings from a featured guest teacher, learn more about the activities of incredible people in our sangha, engage in discussion – and connect with one another, our community, and our hearts.
Sunday Gatherings are produced by Shambhala Global Services and hosted by Shambhala Online.
Sunday Gatherings are presented in English and are live every week at:
North America: 12:00pm PST, 1:00pm MST, 2:00pm CET, 3:00pm EST/CLT, 4:00pm Atlantic
International: 5:00pm Brazil, 8:00 pm GMT / 9:00pm CET/SAST, 6:00am +1 AEST, 8:00am +1NZST
Join the mailing list
To receive ongoing reminders about Sunday Gatherings, click here to join the mailing list >>
Make A Donation
These events are offered free of charge to Shambhala members. Please consider making a donation to support the presenters and production staff that make Sunday Gatherings possible, please click here>>

REGISTRATION
Register below for each upcoming talk. A Zoom link will be sent to you after registration.
A recording will be available a few days after the event by logging in at My Programs and clicking on the program name.
Questions? Email [email protected] >>