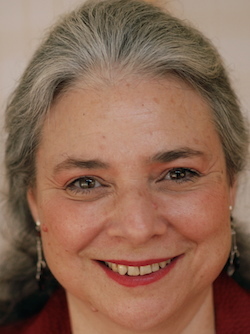 Date: Sunday, February 27, 2022 (15:00 -16:00)

Teacher : Eve Rosenthal
Patron Price: $20.00
At the end of the Tibetan year, the accumulated karma of the year can be a time of heightened obstacles known as the "dön season." Döns are negative forces that can manifest as accidents, emotional upheavals, sickness, difficulties of all kinds, environmental problems and societal conflict.The Buddha himself faced negative forces. The final obstacle to his enlightenment was attacks by döns known as the Four Maras, obstructive forces that attempted to derail his path. Through the power of meditation, the Buddha overcame the Maras and became the "awakened one" who saw the true nature of reality. Just like the Buddha, we can disempower obstacles through the power of mindfulness and awareness. Join us for practice and discussion during dön season at the close of the Year of the Ox.
ABOUT THE TEACHER
Eve Rosenthal has been a senior teacher in Shambhala for many years, leading programs for the public as well as advanced practitioners. Founder of Shambhala Online, Eve has worked in the technology sector on Wall Street and as a university professor. She is a long time practitioner and instructor of Tai Chi Chuan and enjoys playing the piano. She will be joining us from her home in Halifax, Nova Scotia.
ABOUT SUNDAY GATHERINGS
Please join us every Sunday for an online gathering of the Shambhala community worldwide. This online space is a place where we can practice meditation together, hear dharma teachings from a featured guest teacher, learn more about the activities of incredible people in our sangha, engage in discussion – and connect with one another, our community, and our hearts.
Sunday Gatherings are produced by Shambhala Global Services and hosted by Shambhala Online.
Sunday Gatherings are presented in English and are live every week at:
North America: 12:00pm PST, 1:00pm MST, 2:00pm CET, 3:00pm EST/CLT, 4:00pm Atlantic
International: 5:00pm Brazil, 8:00 pm GMT / 9:00pm CET/SAST, 6:00am +1 AEST, 8:00am +1NZST
Join the mailing list
To receive ongoing reminders about Sunday Gatherings, click here to join the mailing list >>
Make A Donation
These events are offered free of charge to Shambhala members. Please consider making a donation to support the presenters and production staff that make Sunday Gatherings possible, please click here>>

REGISTRATION
Register below for each upcoming talk. A Zoom link will be sent to you after registration.
A recording will be available a few days after the event by logging in at My Programs and clicking on the program name.
Questions? Email [email protected] >>