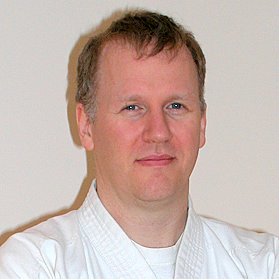 Date: Sunday, March 6, 2022 (15:00 -16:00)

Teacher : Thomas Berthoff
Patron Price: $20.00
The first days of the new year are a great time to reflect on the very fortunate conditions we all have that allow us to practice meditation, study the Dharma, and apply our practice and understanding to our daily lives. In the Mahayana Buddhist traditions of Tibet, this is summarized as "precious human birth" - the eight freedoms and ten advantages. We'll look at the details of these teachings, and how various teachers expand and elaborate the principle. The result of understanding and internalizing the principle of precious human birth should be deep appreciation of the rarity and value of personal situations, beyond the vicissitudes of daily life.
ABOUT THE TEACHER
Tom Berthoff has been practicing meditation since 1982, when he did his first Shambhala Training level in Aspen, Colorado. After moving to Boulder, Colorado in 1984 to be part of the Shambhala Buddhist community, he started formal study with Chögyam Trungpa Rinpoche and Sakyong Mipham Rinpoche at the 1985 Vajradhatu Seminary. He graduated from Naropa University in 1987 with a Master's Degree in Contemplative Psychotherapy, which led him to a 25 year career in Information Technology specializing in relational databases. He has been a meditation instructor and teacher since 1987, both in the US and Europe. He's been married to Lisa Kraus since 1990. With Lisa, he founded the Arnhem Shambhala Center in the Netherlands, where they lived from 1991 to 2000. They have two adult children, Thea and Ryan. Tom has been living and working in Philadelphia since 2000. He retired in January 2021, and has finally gotten the time to concentrate on what's important.
ABOUT SUNDAY GATHERINGS
Please join us every Sunday for an online gathering of the Shambhala community worldwide. This online space is a place where we can practice meditation together, hear dharma teachings from a featured guest teacher, learn more about the activities of incredible people in our sangha, engage in discussion – and connect with one another, our community, and our hearts.
Sunday Gatherings are produced by Shambhala Global Services and hosted by Shambhala Online.
Sunday Gatherings are presented in English and are live every week at:
North America: 12:00pm PST, 1:00pm MST, 2:00pm CET, 3:00pm EST/CLT, 4:00pm Atlantic
International: 5:00pm Brazil, 8:00 pm GMT / 9:00pm CET/SAST, 6:00am +1 AEST, 8:00am +1NZST
Join the mailing list
To receive ongoing reminders about Sunday Gatherings, click here to join the mailing list >>
Make A Donation
These events are offered free of charge to Shambhala members. Please consider making a donation to support the presenters and production staff that make Sunday Gatherings possible, please click here>>

REGISTRATION
Register below for each upcoming talk. A Zoom link will be sent to you after registration.
A recording will be available a few days after the event by logging in at My Programs and clicking on the program name.
Questions? Email [email protected] >>