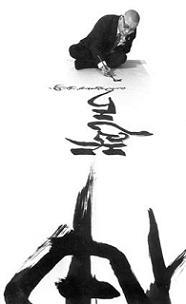 Date: Sunday, March 19, 2023 (13:00 -14:15)
Sunday, April 2, 2023 (13:00 -14:15)
Sunday, April 16, 2023 (13:00 -14:15)

Price per person: $179
Patron Price: $229
"Art is not an elitist and specialized activity distinct from everyday considerations. Instead the arts should be seen as a precise practice for carrying out the most ordinary and domestic tasks, just as much for the most ceremonial ones." - Chogyam Trungpa Rinpoche
---
Herb Elsky, accomplished artist and teacher, has assembled a series of intimate and powerful conversations with other senior artist-practitioners exploring how warriorship and art have inspired their work and everyday life.
These conversations and stories aim to inspire practitioners of ALL paths to explore their innate creativity which is an inseparable part of our humanness. The artists represent all genres: music, theatre, dance and visual art.
- The artist in conversation about their life and practice.
- Examples/Demonstrations of Artist's work.
- A time for discussion between Artist and participants.
---
Creating Enlightened Society though 'Dharma Art'
For some of us, our art might be creating inviting and inspired spaces at home or growing gardens or flowers. For others it might be the study of the body, its alignment, or simply enjoying movement.
For entrepreneurs the product of their creativity could be providing livelihoods for others, or perhaps producing beautiful, functional products for others to enjoy.
In other words, we are creating 'Enlightened Society' by engaging the world with awareness and appreciation whether or not we consider ourselves "artists"
---
Session Schedule
NOTE: No session on January 1st.
Individual Session Price: $30
Note: Each Session will be recorded for later viewing.
To register for an individual session, click the session name above.
To register for ALL sessions at once, click 'Register Now' below.