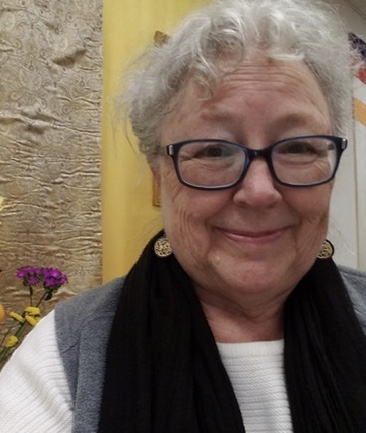 Date: Sunday, August 14, 2022 (15:00 -16:00)

Patron Price: $20.00
Join us for a Maitri Bhavana Practice led by Marilyn Moore, as a way for our worldwide community to come together to practice for the wellbeing of others each month. "Maitri Bhavana Second Sunday" includes a brief talk, a discussion period, and Maitri Bhavana practice. Maitri Bhavana is a regularly scheduled mahayana practice for the seriously ill, or for major global turmoil and disasters. It contains tonglen practice and may be done by anyone. If you would like to add the name of someone who is seriously ill to the maitri bhavana list so people can do practice for their wellbeing, please click here. You can also add the name of a current world event where there is turmoil, strife, and disaster and we will practice for those affected. Details.
ABOUT THE TEACHER
Marilyn Moore (Southern California) is a student of Sakyong Mipham Rinpoche and has been active in the Shambhala community since 1997. She served as Center Director of the Los Angeles Shambhala Center and for five years taught meditation at the Center for Living Peace in Irvine, California. Her appointment as a Shastri in 2016 included a special commitment to developing a Shambhala community in Orange County. Marilyn has a special interest in all topics related to death and dying and co-facilitates a monthly on-line gathering called "Before I Die." This group evolved out of a workshop she helped to organize that focused on practical preparations for death. In 2011, Marilyn retired from a position working in an art gallery for almost thirty years. Pre-pandemic, she fully enjoyed the time that gave her to teach, to travel and to stay in touch with three grown children who do not live nearby. Now that teaching and staying in touch have become part of our virtual world, she has a heightened appreciation for the technology that is allowing us to maintain a much-needed sense of connection, community and basic sanity.
ABOUT SUNDAY GATHERINGS
Please join us every Sunday for an online gathering of the Shambhala community worldwide. This online space is a place where we can practice meditation together, hear dharma teachings from a featured guest teacher, learn more about the activities of incredible people in our sangha, engage in discussion – and connect with one another, our community, and our hearts.
Sunday Gatherings are produced by Shambhala Global Services and hosted by Shambhala Online.
Sunday Gatherings are presented in English and are live every week at:
North America: 12:00pm PST, 1:00pm MST, 2:00pm CET, 3:00pm EST/CLT, 4:00pm Atlantic
International: 5:00pm Brazil, 8:00 pm GMT / 9:00pm CET/SAST, 6:00am +1 AEST, 8:00am +1NZST
Join the mailing list
To receive ongoing reminders about Sunday Gatherings, click here to join the mailing list >>
Make A Donation
These events are offered free of charge to Shambhala members. Please consider making a donation to support the presenters and production staff that make Sunday Gatherings possible, please click here>>

REGISTRATION
Register below for each upcoming talk. A Zoom link will be sent to you after registration.
Questions? Email [email protected] >>