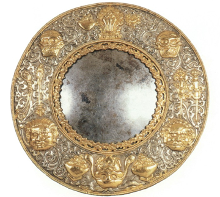 Price per person: $200
Patron Price: $275
Price for Centers: $899
Price for Groups: $699


Beginning September 18, 2022


Schedule:
10 Sessions, every two weeks, Sundays at 1 PM Eastern Time, from September 18, 2022, to February 5, 2023. Optional small discussion groups on the alternate Sundays at the same time.

Commentators:
Marty Janowitz, Agness Au, Daniel Naistadt, Wendy Friedman, June Crow, Sarah Coleman, Richard Peisinger, Alice Haspray, Derek Kolleeny, and Julia Sagebien.

About the program:
The Druk Sakyong, Venerable Chögyam Trungpa Rinpoche, presented the treasury of the Shambhala terma teachings at programs called Kalapa Assemblies. This course will explore these teachings within a spirit of open inquiry, good scholarship, and meditative contemplation.
The course's uniqueness is twofold: 1) participants will use the nature of mind teachings as a lens through which to explore the view and practice of the Kalapa teachings, and 2) ponder the practicalities of this vision as originally laid out by the Druk Sakyong.


Materials:
The readings will come primarily from the Collected Kalapa Assemblies and from Robin Kornman's Creating Enlightened Society transcripts. Less well-known sources, such as commentaries by His Holiness Dilgo Khyentse Rinpoche and others, will complement the above.
We will also listen to the Druk Sakyong's Lungta and Ground Mahamudra transmissions and have an opportunity to explore the symbolic language of these programs via a vast portfolio of photographic images.

Format:
The Format will aim to make simple, what is already simple, though it appears impenetrably complicated and distant.
Small Group Discussions: Will provide an opportunity for participants to explore the material more in-depth, share their insights and learn from each other.
Practice Component: We encourage participants to practice as often as they can on their own. Group practice sessions will also be available.
Pre-requisites:
Kalapa Assembly and/or Rigden Abhiseka

Pointing out instructions

Participants can be studying with any teacher or none.

An open and curious mind and a willingness to practice and study