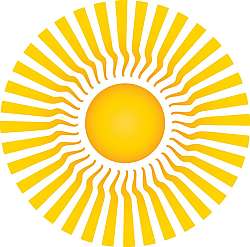 Date: Sunday, October 2, 2022 (15:00 -16:00)

Your donation helps us continue to offer these weekly gatherings to the community free of charge.
Join Sue Gilman, LaDawn Haglund and Tara Templin in a conversation about what they have been (un)learning in their lives over the last couple of years as they have approached anti-racism work. We will explore together the experience of offering our support and joining in solidarity with BIPOC people and communities, as well as how our journey into anti-racism has been supported by the Shambhala teachings.
Talking Points
Solidarity analogy … you see a baby floating by …
Entering into genuine relationship (time, effort, patience, and willingness to not be a the centre)
So now that you have spent some serious time learning and (un)learning some of your unconscious bias, you may be asking yourself if you are in a position to act? How do you know if you are ready to be brave and vulnerable, without causing further harm? How do you find a way to support anti racism with your unique contributions? You may be asking yourself - what could a Shambhala centre do?
Volunteer in the community (in a way that is not colonizing)
ABOUT THE TEACHER

LaDawn Haglund is a sociologist, professor, and researcher in the areas of human rights, social justice, and socially transformative processes, and has authored numerous articles and books on these topics. Her teaching focuses on guiding students in bringing their intelligence, compassion, and bravery to confront the structural and cultural violence that perpetuates injustice in our world. In addition to her work at Arizona State University, she serves as a meditation instructor and assistant director for the occasional Shambhala program. She was a member of the Shambhala Process Team Steering Committee from 2019-2020 and has practiced Buddhism for more than 30 years.
Tara Templin is the Director of Community Care and Conduct, as well as a member of Shambhala Global Services' Executive Leadership Team. Ms. Templin supports the community, Shambhala Board, and Process Team in adopting and implementing a Code of Conduct, along with associated trainings. Ms. Templin comes to Shambhala with over 15 years of leadership and management experience in nonprofits in Canada and internationally, primarily focused on protection and inclusion of people living in vulnerable situations and/or experiencing social oppression. She was first drawn to Shambhala in 2011 and has been "hooked" on Shambhala practice and dharma ever since. She is a volunteer, member, and Council Member for the Ottawa Shambhala Centre.
Sue Gilman has been practicing and studying meditation and Tibetan Buddhism for more than 30 years. A meditation teacher since 2000 she also teaches a series of classes on meditation, fearlessness, and joy in everyday life. In addition to teaching Shambhala Training classes, she has years of experience leading meditation discussion groups. Sue has designed and facilitated a variety of workshops on race. She is also a member of the facilitation group for the Shambhala Process Team. She is currently the Executive Director of the Shambhala Meditation Center of Atlanta.

ABOUT SUNDAY GATHERINGS
Please join us every Sunday for an online gathering of the Shambhala community worldwide. This online space is a place where we can practice meditation together, hear dharma teachings from a featured guest teacher, learn more about the activities of incredible people in our sangha, engage in discussion – and connect with one another, our community, and our hearts.
Sunday Gatherings are produced by Shambhala Global Services and hosted by Shambhala Online.

Join the mailing list
To receive ongoing reminders about Sunday Gatherings, click here to join the mailing list >>
Make A Donation
These events are offered free of charge to Shambhala members. Please consider making a donation to support the presenters and production staff that make Sunday Gatherings possible, please click here>>

REGISTRATION
Register below for each upcoming talk. A Zoom link will be sent to you after registration.
A recording will be available a few days after the event by logging in at My Programs and clicking on the program name.
Questions? Email [email protected] >>