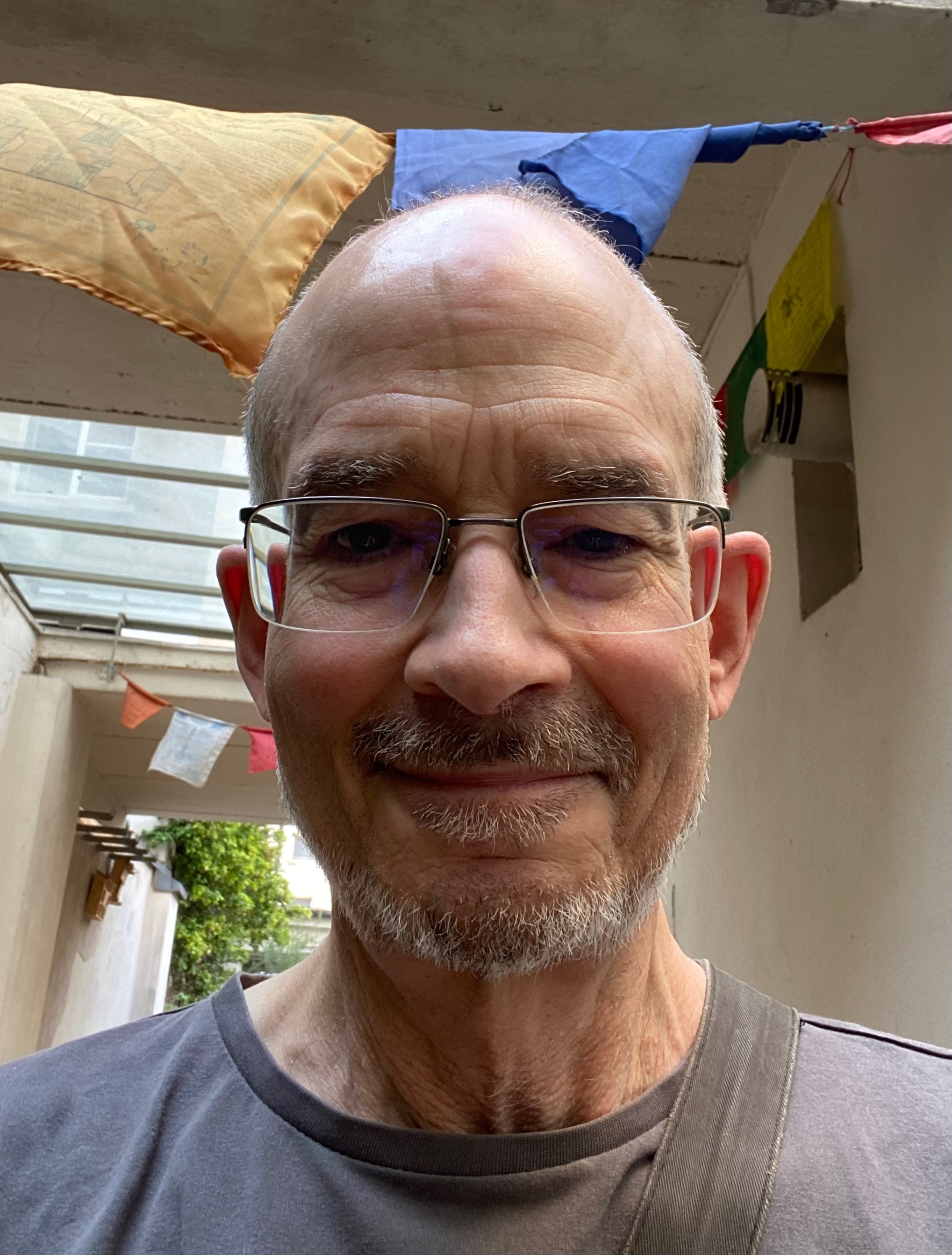 Date: Sunday, December 4, 2022 (13:00 -14:15)

Price per person: $30
1pm Eastern/7pm CET
Join Host Herb Elsky in Conversation with Author, David Schneider!
David Schneider began to practice Zen meditation in 1970. The next year, he did several retreats under Suzuki Roshi, and saw Suzuki Roshi and Chögyam Trungpa Rinpoche together at the San Francisco Zen Center. David moved into the Zen Center, where in 1977 he was ordained by Richard Baker Roshi. He lived there for 13 years, practicing, studying, and doing many academic and practical jobs as part of community life. In 1985, David was accepted as a student by Trungpa Rinpoche, and attended Vajradhatu Seminary in 1986.
David's Work
David is the author of Street Zen, a biography of Issan Dorsey, published in 2020 by Shambhala Publications, winning TRICYCLE's Best Buddhist Book of the Year that year.
In 2015 he published Crowded by Beauty, a biography of Beat poet and Zen Master, Philip Whalen.
Together with Kaz Tanahashi, David is the co-editor of Essential Zen.
He currently lives in Cologne, Germany
You can read more of David's writing in Tricycle Magazine by Clicking Here.
---
About the 'Sacred Vision' Series
Join Herb Elsky, accomplished artist and teacher, for twice-monthly conversations with accomplished dharma practitioner-teachers on how the Dharma Arts have nourished their work and everyday life.
In the Shambhala warrior tradition, "art" is connected with a bigger, sacred vision of humanity, a way of sharing discoveries of expression that are authentic and revelatory for opening new dimensions of possibilities for people.
The 'Dharma Arts' represent some of the earliest and most profound teachings given by Chogyam Trungpa Rinpoche. Not intended merely for those who consider themselves 'artists', these teachings have enriched and nourished countless practitioners from all walks of life.