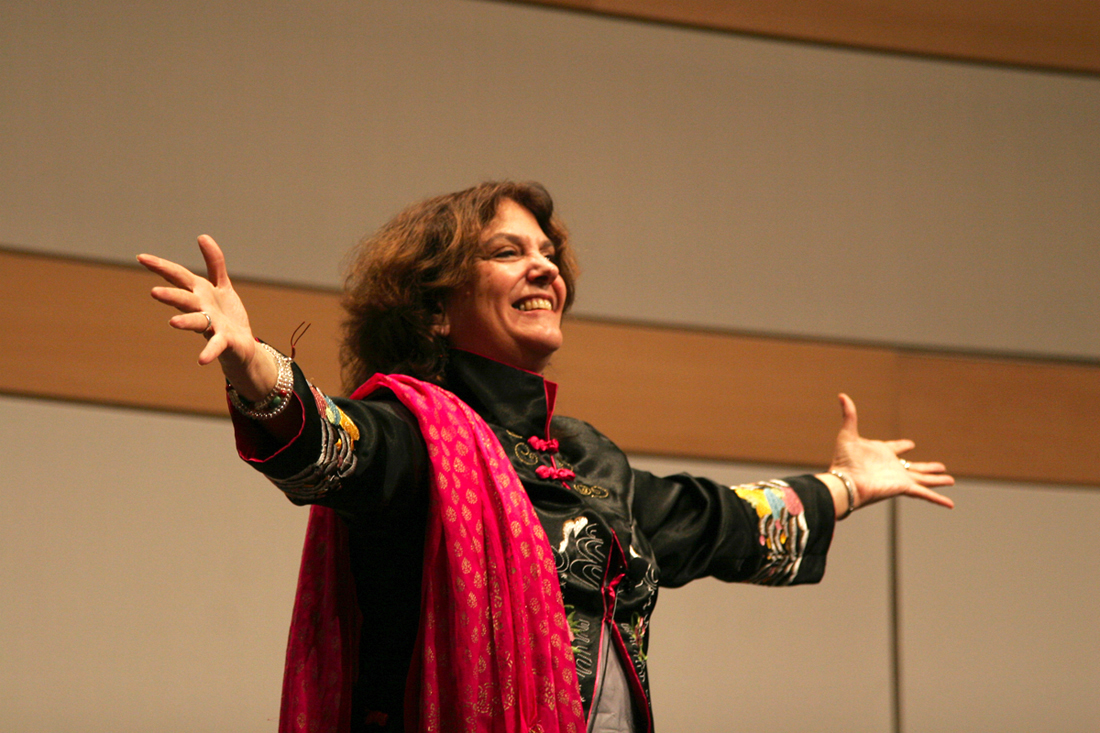 Date: Sunday, December 18, 2022 (13:00 -14:15)

Price per person: $30
1pm Eastern/7pm CET
Join Host Herb Elsky in Conversation with Storyteller, Laura Simms!
Laura is an award winning performer, writer, and educator. She performs worldwide for adult and family audiences, is the Artistic Director of the Hans Christian Andersen Storytelling Center in NY and the founder of The Center for Engaged Storytelling.
She has been a Senior Research Fellow for the International Peace institute at Rutgers University Newark under the auspices of UNESCO. As a spokesperson for storytelling she presents keynotes and workshops in conferences, villages, schools, universities and community events. She is a member of the Therapeutic Arts Alliance of Manhattan, and a senior teacher of Shambhala Buddhist meditation.
Laura received the Brimstone Award for Engaged Storytelling, CHOICE award for best story collection and Sesame Street™s SUNNY DAYS award for work with children worldwide. In 2011 she recieved a Life Time Achievement Award from the National Storytelling Network.
She is co-faculty with Terry Tempest Williams at University of Utah, and is spoken word consultant for Foundations, NGOS working in post disaster and conflicts.
She recently appeared at the Newark Peace Summit and the Conference on World Peace and Values in Monterrey, Mexico. Her Most recent book is OUR SECRET TERRITORY: The Essence of Storytelling.
Laura is the mother of best selling author Ishmael Beah.
---
Why Discover 'Dharma Art'?
In the Shambhala warrior tradition, "art" is connected with a bigger, sacred vision of humanity, a way of sharing discoveries of expression that are authentic and revelatory for opening new dimensions of possibilities for people.
The 'Dharma Arts' represent some of the earliest and most profound teachings given by Chogyam Trungpa Rinpoche. Not intended merely for those who consider themselves 'artists', these teachings have enriched and nourished countless practitioners from all walks of life.