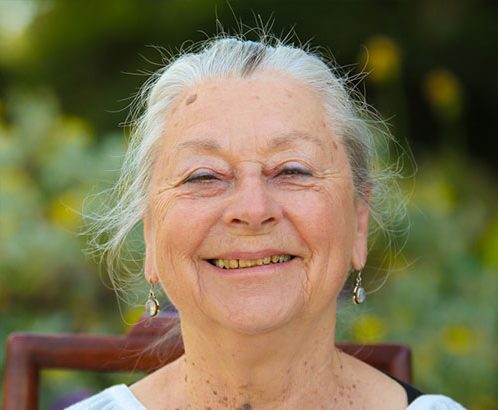 Date: Sunday, January 22, 2023 (13:00 -14:15)

Price per person: $30
1pm Eastern/7pm CET
Join Host Herb Elsky in Conversation with Actor, Lee Worley.
Lee graduated from Mt. Holyoke College with a BA in English Drama, and later from The Neighborhood Playhouse of New York City. She was a founding member, actress and director in Joseph Chaikin's Open Theater for many years. Her acting career led her to discover Buddhism in 1973 while attending a theater conference hosted by Chogyam Trungpa in Boulder, Colorado. She then began teaching, meditating and attending his talks at Naropa's summer institute when it opened in 1974. In 1975, Chogyam Trungpa invited Lee to create a Theater Studies program for Naropa.
While shepherding the theater program through its early decades, Lee continued her study of Mudra Space Awareness learned from Rinpoche, eventually bringing that discipline into the contemplative performance method she developed.
She also helped launch the Ngedon School of Buddhist Studies for the Shambhala community and In 1996, she received an MA in Buddhist Studies from Naropa University. At that time, Lee met Dzogchen Ponlop Rinpoche who was a young professor there. Before long she took on the role of practice coordinator for his young sangha in Boulder, and subsequently became national practice coordinator for Nalandabodhi International.
Ponlop Rinpoche has appointed Lee as a "MItra" or spiritual friend. She is one of four Western teachers in his international sangha. Currently she oversees the Path of Meditation within Nalandabodhi's Mitra Council.
Lee is the author of two books, Coming From Nothing: the sacred art of acting and Teaching Presence: field notes for players. Both are workbooks which combine exercises from the theater and space awareness traditions with Lee's approach to Buddhist philosophy.
---
About the 'Sacred Vision' Series
Join Herb Elsky, accomplished artist and teacher, for twice-monthly conversations with accomplished dharma practitioner-teachers on how the Dharma Arts have nourished their work and everyday life.
In the Shambhala warrior tradition, "art" is connected with a bigger, sacred vision of humanity, a way of sharing discoveries of expression that are authentic and revelatory for opening new dimensions of possibilities for people.
The 'Dharma Arts' represent some of the earliest and most profound teachings given by Chogyam Trungpa Rinpoche. Not intended merely for those who consider themselves 'artists', these teachings have enriched and nourished countless practitioners from all walks of life.
Click HERE for the full Sacred Vision Schedule!