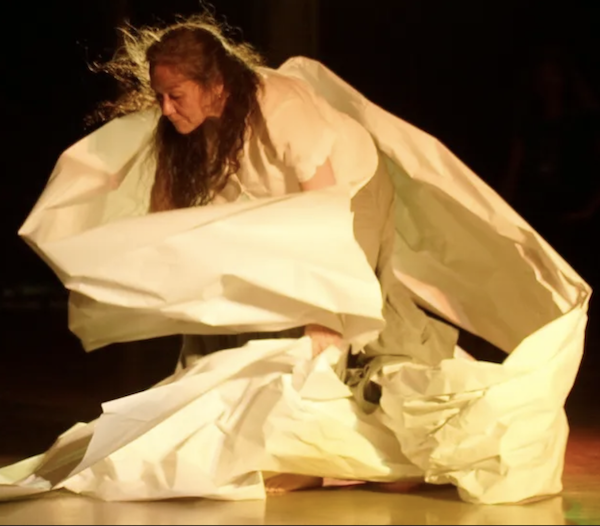 Date: Sunday, February 5, 2023 (13:00 -14:15)

Price per person: $30
1:00pm Eastern / 7:00pm CET
Join Host Herb Elsky in Conversation with dancer, Arawana Hayashi.
Arawana Hayashi first met Chögyam Trungpa Rinpoche in the summer of 1974 when her improvisational dance company toured through Boulder. She did not remember anything he said, but she had never seen anyone move through space as he did. That inspired her to stop and sit down on a cushion. In 1976 Chögyam Trungpa Rinpoche asked her to join the newly founded Naropa Institute as Co-Director of the Dance Program. He wanted her to teach Bugaku, Japanese Court Dance, and to use it as the basis for creating dance as a form of Shambhala Art. She studied Bugaku with Suenobu Togi Sensei, formerly a member of the Music Department of the Japanese Imperial Household. Acharya Hayashi began teaching Shambhala Training Courses in 1982 and has co-directed five Warrior Assemblies.
Beginning in 1999 she taught at both the Sutrayana and Vajrayana Seminaries. She was appointed Acharya by the Sakyong in 2005 and is on the faculty of the Mukpo Institute at Karmê Chöling and the Authentic Leadership Program at Naropa University. Since 2002 she has taught meditation and creative process at ALIA (formerly the Shambhala Institute for Authentic Leadership) in Halifax. Since 2004 she has been teaching innovative leadership workshops with social researcher Otto Scharmer, and is a founding member of the Presencing Institute. She is creating a Social Presencing Theater, which applies Shambhala Art to organizational and social change projects. She lives near Sky Lake in the Hudson Valley, New York, and is the proud mother of Ayla Teitelbaum and Kobun Kaluza.
---
About the 'Sacred Vision' Series
Join Herb Elsky, accomplished artist and teacher, for twice-monthly conversations with accomplished dharma practitioner-teachers on how the Dharma Arts have nourished their work and everyday life.
In the Shambhala warrior tradition, "art" is connected with a bigger, sacred vision of humanity, a way of sharing discoveries of expression that are authentic and revelatory for opening new dimensions of possibilities for people.
The 'Dharma Arts' represent some of the earliest and most profound teachings given by Chogyam Trungpa Rinpoche. Not intended merely for those who consider themselves 'artists', these teachings have enriched and nourished countless practitioners from all walks of life.