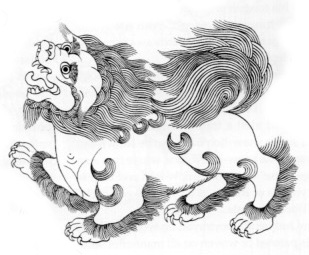 Date: Saturday, December 31, 2022
Sunday, January 1, 2023

Price per person: $108
Patron Price: $149
This is a hybrid retreat, Sky Lake Retreat Center is offering this program in-person and Shambhala Online is offering this program through Zoom.
If you are interested in attending this program in-person at Sky Lake, please see their registration page here.
Date & Time Details:
This registration is for the weekend portion only: Saturday, December 31 & Sunday, January 1, 2023.
If you would like to attend the full retreat, from December 27 to January 2, view details here.
About This Retreat
You are warmly invited to join our annual holiday meditation intensive, an opportunity to fully immerse oneself in two days of mindfulness-awareness practice. We live in challenging times. Practicing mindfulness together invites steadiness and stability, a settled confident openness to the personal and societal struggles of daily life. Awareness rises like the full moon of insight into compassion-emptiness, limitless loving-kindness for all living beings.
In addition to daily meditation practice, participants hear talks, have lively group conversations about practice and meditation in action, engage in embodiment practices, and meet with experienced meditation teachers.
Topics to contemplate in this year's retreat will include: the four foundations of mindfulness, making friends with oneself and others, synchronizing body and mind, the bravery of turning towards–rather than seeking escape from–suffering. We can experience the enormous difficulties in our world today and cultivate the courage to engage fully with life.
Some of the days we'll be in silence, which encourages opening to our direct experience of sense perceptions in the brilliantly vivid environment of Sky Lake at this time of year: snow-covered trees, silent woods, and the sounds of winter birds.
This retreat is open to all, beginning and experienced meditators.
Leaders
Arawana Hayashi's work as a dancer, choreographer, and teacher is sourced in both Japanese and Western art forms. She is primarily influenced by the teachings on dharma art given Chogyam Trungpa, Rinpoche, with whom she began to study in 1974. She has been a Shambhala teacher since 1981. Her work as an artist and meditation practitioner has been intertwined with innovations in community building, education, and social innovation. Since the 1970s her focus has been on using non-verbal collaborative improvisation methods to increase personal presence and group creativity. Arawana is a founding member of the Presencing Institute (www.u.school.org) and currently heads the creation of Social Presencing Theater —an awareness-based method for uncovering the basic goodness in social systems. She is the author of Social Presencing Theater, The Art of Making a True Move.
Gaylon Ferguson, PhD, is a senior teacher in the Shambhala and Buddhist traditions who has been leading meditation retreats since 1976. He was a member of Naropa University's core faculty and is the author of Natural Wakefulness: Discovering the Wisdom We Were Born With. Additionally, his article, "Making Friends with Ourselves," was selected for inclusion in The Best Buddhist Writing 2005 and his essay "No Color, All Colors" appears in the book, Mindful Politics.