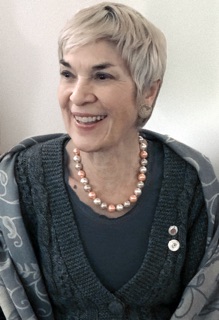 Date: Sunday, March 19, 2023 (13:00 -14:15)

Price per person: $30.00
Patron Price: $0
Price for Groups: $0
1:00pm EST / 7:00pm CET
Join Host Herb Elsky in Conversation with Marcia Shibata on the Way of Flowers (Ikebana)
About the Artist
Marcia Wang Shibata is founder of the Shambhala Kado Ridgen School of Ikebana. Having studied and practiced in both a major classical and modern Ikebana school, she teaches from the view of nature's innate wisdom and Buddhist/Shambhalian compassionate warriorship.
Catch a glimpse of Marcia at work demonstrating the principles of Ikebana by clicking here..
About the Sacred Vision Series
Join Herb Elsky, accomplished artist and teacher, for twice-monthly conversations with accomplished dharma practitioner-teachers on how the Dharma Arts have nourished their work and everyday life.
In the Shambhala warrior tradition, "art" is connected with a bigger, sacred vision of humanity, a way of sharing discoveries of expression that are authentic and revelatory for opening new dimensions of possibilities for people.
The 'Dharma Arts' represent some of the earliest and most profound teachings given by Chogyam Trungpa Rinpoche. Not intended merely for those who consider themselves 'artists', these teachings have enriched and nourished countless practitioners from all walks of life.