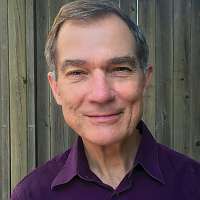 Date: Friday, February 10, 2023 (15:00 -16:00)

February 10, 2023
Donations are welcome!
All sessions are at 3:00pm EST. Use the time zone converter for your local start time.
Join us each day from Feb 10-19 for a FREE line-up of "Shambhala New Year Programming". These special events will take place in the end of year practice period before Shambhala Day, and will feature talks by teachers in our community, followed by group recitations of the protector, mamo, and closing chants.
Join a different Shambhala teacher each day for a talk and guided practice. Events are free and open to all!
Each daily talk will follow roughly the same schedule:
Welcome and Presentation (30 mins)
Sitting Chants (25 mins)
Closing & opportunity to give
This year's sessions will offer a daily exploration of the protector chants, deepening our understanding of this tradition and greatly enriching our ability to practice in a whole-hearted way.

During the last 11 days of the year, we offer end-of-year practices to lay the ground for a positive transition into the New Year. The first 10 of these days are a time for intensive practice, focused on protector chants as a way to help overcome obstacles in our life, community and world. The end of the year is traditionally considered a positive time to do these practices. Other end of year activities could also include cleaning the household and shrine, resolving debts or disputes, and gathering energy for the new year.
The last day before Shambhala Day is a "neutral day" (Feb 20, 2023) on which we could do the final preparations for the New Year, having finished the practice from the 10 days before.
Are you interested in the end of year talks but need a reminder? Click here to receive a daily practice reminder email with links to all online events beginning February 10 through February 19.
About the Teacher
John Rockwell has been on the path of dharma for 47 years. He met Chögyam Trungpa Rinpoche in 1975 and studied and practiced the Buddhist and Shambhala teachings for 12 years with him, and in particular worked with him on translating Tibetan texts into English. For ten years, he studied and taught at Naropa University in the Buddhist Studies department. For many years, he served as an acharya or senior teacher for Sakyong Mipham Rinpoche and also studied intensively with Khenpo Tsultrim Gyamtso Rinpoche. His inspiration now is to open the heart and senses on the spot.