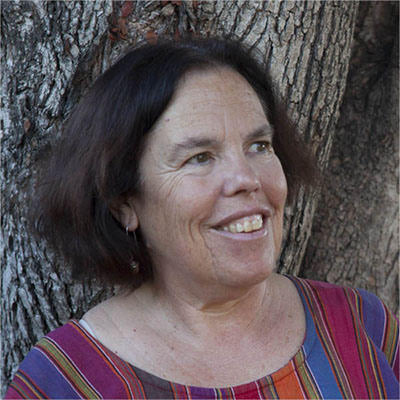 Date: Sunday, January 29, 2023 (15:00 -16:00)

Sunday Gatherings are live every week at 3:00 p.m. Eastern Time
How can we meet ecological loss and uncertainty with an open heart, staying present to the emotions that arise? How can we communicate these experiences through the arts? For over a decade I have been walking with trees dying from bark beetles, drought, fire and more informed by a background in the arts and sciences. I started near my home, then gradually ventured further afield, visiting the same sites repeatedly, learning to bear witness, to listen with my whole being, and to embody my experience in visual arts and writing.
I believe that Buddhist wisdom is vital to fully experiencing the wonder of being alive, cultivating compassion, developing the courage to grieve, and igniting the will to address the perilous course of ecological decline. In this presentation I will draw from my experiences, sharing art and stories as a means to explore how Shambhala and Buddhist practices can help meet ecological changes and devastation with fresh eyes.
ABOUT THE TEACHER
Ruth Wallen, www.ruthwallen.net is a multi-media artist and writer whose work is dedicated to encouraging dialogue around ecological and social justice. After working as an environmental scientist, she turned to art to pose questions beyond disciplinary boundaries, address values informing environmental policy, and contribute to the developing field of ecological art. Her photographs, interactive installations, nature walks, web sites, artist books, performative lectures, and writing have been widely exhibited and distributed. She has been a Fulbright scholar and served for many years as a core faculty member for the MFAIA in Interdisciplinary Arts program at Goddard College, lecturer at the University of California, San Diego (UCSD) and senior teacher within the Shambhala community. Last spring, she was a Lenz fellow at Naropa University.
ABOUT SUNDAY GATHERINGS
Please join us every Sunday for an online gathering of the Shambhala community worldwide. This online space is a place where we can practice meditation together, hear dharma teachings from a featured guest teacher, learn more about the activities of incredible people in our sangha, engage in discussion – and connect with one another, our community, and our hearts.
Sunday Gatherings are produced by Shambhala Global Services and hosted by Shambhala Online.
Sunday Gatherings are presented in English and are live every week at 3:00 p.m. Eastern Time
Join the mailing list
To receive ongoing reminders about Sunday Gatherings, click here to join the mailing list >>
Make A Donation
These events are offered free of charge to Shambhala members. Please consider making a donation to support the presenters and production staff that make Sunday Gatherings possible, please click here.

REGISTRATION
Register below for each upcoming talk. A Zoom link will be sent to you after registration.
Questions? Email [email protected] >>