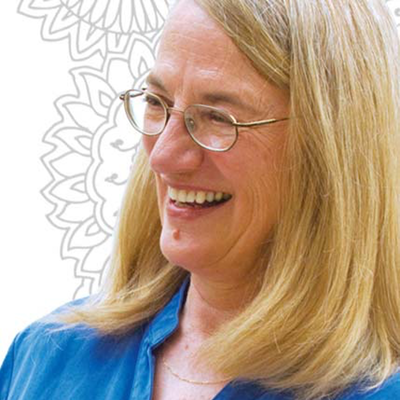 Date: Sunday, April 9, 2023 (15:00 -16:00)

Sunday Gatherings are live every week at 3:00 p.m. EST
Donations are welcome!
Join us for a Maitri Bhavana Practice led by Judith Simmer-Brown as a way for our worldwide community to come together to practice for the wellbeing of others each month. "Maitri Bhavana Second Sunday" includes a brief talk, a discussion period, and Maitri Bhavana practice. Maitri Bhavana is a regularly scheduled mahayana practice for the seriously ill, or for major global turmoil and disasters. It contains tonglen practice and may be done by anyone. If you would like to add the name of someone who is seriously ill to the maitri bhavana list so people can do practice for their wellbeing, please click here. You can also add the name of a current world event where there is turmoil, strife, and disaster and we will practice for those affected.
About the Teacher

Judith Simmer-Brown, Ph.D., Distinguished Professor of Contemplative and Religious Studies Emeritx at Naropa University, where she has taught for over 40 years. Simmer-Brown is a compassion trainer for the Compassion Initiative at Naropa. She is author of Dakini's Warm Breath: The Feminine Principle in Tibetan Buddhism (Shambhala) and editor, with Fran Grace, of Meditation and the Classroom: Contemplative Pedagogy for Religious Studies (SUNY). For Shambhala, she teaches Shambhala Training levels, Mahayana and Vajrayana topics, with a special love of White Tara, feminine principle, working with emotions, compassion and social engagement.