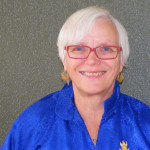 Date: Sunday, January 26, 2014

Teacher : Judy Lief
Price per person: $10.00
Patron Price: $25.00
AGING SERIES 2 - FACING DEATH FEARLESSLY
Presented by Shambhala Online and the Working Group on Aging.

The Shambhala Working Group on Aging co-sponsoried the second online education series that focuses on growing older, "enlightened retirement," death and dying. The format consists of a presentation with a teacher, discussion, and questions.

Series Moderator: Andrea Sherman
GETTING INTIMATE WITH DEATH
There is no better teacher than Guru Death and nothing more important than listening to what she has to say. But it is hard to avoid shutting down or settling for vague truisms. Therefore it is necessary and important to rouse the courage to really directly look at our experience, ask questions, challenge our assumptions, and dig deeper.
Judy Lief is an author, teacher, editor and former Dean of Naropa University, who has been presenting classes and workshops on a contemplative approach to death and dying, and on the teachings of The Tibetan Book of the Dead, since 1976. She also offers workshops and retreats on the contemplative care of the dying for pastoral counselors, hospice workers, caregivers, and medical personnel. In addition, she is a founding faculty member of the Courageous Women, Fearless Living Cancer Retreat, held annually at Shambhala Mountain Center.

To register for the two additional talks in this second series, see our Program Library. Do a search on "Aging Series".