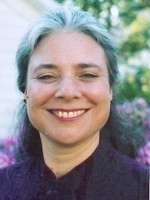 Date: Sunday, May 17, 2009

Teacher : Acharya Eve Rosenthal
Price per person: $10.00
Solitary Retreat
with Acharya Eve Rosenthal
This session focuses on the following: why do solitary retreats; how to prepare for retreat, and how to be on retreat.
This program is open to all.
SUGGESTED FEE: $10 per person. The generosity policy applies ~ you may pay less if necessary, or more if inspired to support Shambhala Online activities.
TECHNICAL REQUIREMENTS: A computer with a wired, high-speed internet connection.
Please note: recordings are made over the internet. Their quality cannot be guaranteed.