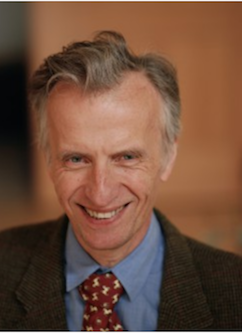 Date: Thursday, March 15, 2018
Tuesday, May 15, 2018

Teacher : Acharya Mathias Pongracz
Price for Centers: $120
Price for Groups: $90
Walking the Bodhisattva Path
A Preparation course for taking the Bodhisattva Vow
Caminar por la senda del bodhisattva
Curso de preparación para hacer el voto de bodhisattva
with / con Acharya Mathias Pongrácz
This program is an introduction to the Mahayana and a preparation course for taking the Bodhisattva Vow. Your registration for this course includes three recorded talks, a discussion forum, and a live online meeting with Acharya Pongracz (Date to be announced).
PREREQUISITE: Having taken the Refuge Vow.
___________________

Este programa es una introducción al mahayana y un curso de preparación para hacer el voto de bodhisattva. La inscripciónpara este curso consiste en tres charlas grabadas, un foro de debate y un encuentro en directo con el acharya Pongracz (en fecha que se anunciará).
REQUISITO: Haber hecho el voto del refugio.
________________________
About the teacher:
Acharya Mathias Pongracz has studied and practiced under Chögyam Trungpa Rinpoche and Sakyong Mipham Rinpoche for more than 25 years. He also studied closely with Kobun Chino Roshi from 1992 until his paranirvana in 2002.
Mathias is also a qualified and experienced teacher for "Mindfulness Based Stress Reduction" (MBSR). He was a television reporter for the Austrian Broadcasting Corporation, and is also the former Director of Shambhala Training at the Shambhala Center of Vienna.

In 2005 Mathias was appointed Acharya, or senior teacher, by Sakyong Mipham Rinpoche. From 2006 - 2011 he was the Acharya-in-residence at Dechen Chöling.

Currently, Mathias lives in Vienna, teaching courses around Europe on meditation, MBSR and Shambhala Buddhism.
____________________
Registration Fee (in U.S. dollars): Individuals $40; Patron $60; Centers $120; Groups $90.
Centers and Groups: Please register with your Center or Group Shambhala account. Click here for instructions on creating an account if you don't already have one.
______________________
Precio de inscripción (en dólares estadounidenses): ndividual 40$; patrocinador 60$; centros 120$; grupos 90$.
Centros y frupos: Rogamos que se inscriban con su cuenta de centro o grupo Shambhala. Pinche aquí si necesita instrucciones para crear una cuenta n caso de que aún no la tenga.