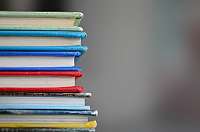 Date: Saturday, August 10, 2019

Teacher : Acharya Han de Wit
Price per person: $5
Patron Price: $10
Price for Centers: $20
Price for Groups: $15

Welcome to this new initiative offered by Shambhala Online!
The Shambhala Online Book of the Month is an opportunity to learn about the recently published books from our many wonderful Shambhala authors and get to know them a little!
Each author will present the book's main teaching and share what inspired them to write about it.
Their presentation will be followed by a Q&A where you will be able to engage them and explore their past, current
and future offerings.
......................................................................................
Featured Book for August
The Great Within: The Transformative Power and Psychology of the Spiritual Path
By Han de Wit

A book for anyone who wants to understand the psychological nature of contemplative practice as a transformative process.

Renowned psychologist Han de Wit explores the psychology found in age-old contemplative traditions and takes us deep into the mind of the spiritual practitioner. Using Buddhism as a framework, and drawing insights from several world religions, he demonstrates how contemplative practices can open us up to our own wisdom and compassion. The result is a vivid illumination of the process of spiritual transformation and an important contribution to contemporary psychology and psychotherapy.
About the Author
Han Frederik de Wit received his PhD in psychology from the University of
Amsterdam in 1977. His study of the psychological insights and theories that can be found in the contemplative traditions of the world religions brought him international acclaim as the founder of a new branch of psychology called contemplative psychology.
Trained as a Buddhist teacher by Chögyam Trungpa and Sakyong Mipham Rinpoche, he is also involved through his writings in the dialogue of Buddhism with Western psychology, philosophy, and religion.
....................................................
Join live or watch later!
The live session is scheduled for Saturday, August 10 at 3:00 pm (Atlantic)
11:00 am (Pacific) / 12:00 pm (Mountain) / 1:00 pm (Central) / 2:00 pm (Eastern) / 3:00 pm (Atlantic) / 19:00 (UK) / 20:00 (Central Europe)
Fee: $5 Individual / Patron $10 / Center $20 / Group $15
Please register (log in below) so we can send you:
- A link to participate in the live event
- Access to view the archived video after the live event concludes
Questions? Write to [email protected].
To view the full schedule of our Shambhala Online Book of the Month, please click here.