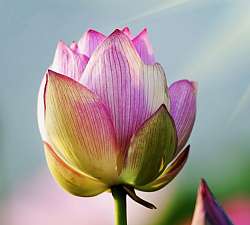 Date: Monday, September 23, 2019
Monday, October 7, 2019
Monday, October 21, 2019
Sunday, October 27, 2019

Teacher : Acharya Eric Spiegel
Price per person: $108
Patron Price: $149
Price for Centers: $399
Price for Groups: $249
Armor of Fearlessness: Teaching on Death, Dying and the Bardos
A practical exploration of Buddhist teachings on death, dying and relating with the groundlessness of life.
Impermanence and change in general, and at the time of death in particular, are moments fraught with anxiety but also filled with potential.
The Buddhist teachings say that times of transition – intermediary times known as "bardo" -- are moments when we can experience great freedom and possibility, but instead what we usually do is freeze and freak out, at even just the thought of it. In this program we will explore traditional teachings examining the rawness of death and change, and explore the meaning and practice of bravery where we often encounter fear and uncertainty. No pre-requisites, but some prior meditation experience is recommended.
The program will also introduce the contemplative invocation "The Armor of Fearlessness" written by Sakyong Mipham Rinpoche. This will be part of the Class 3 and will be presented at the end of the class so that people not interested in receiving this practice can choose to participate or not.

This course consists of 5 recordings of the live sessions which took place in the Fall of 2019.
September 9 - The Basic Ground of No Ground
September 23 - Solidity of Life Dissolving
October 7 - Being Genuine in the Rawness of Experience
October 21 - The Bardos
October 27 - Appreciating Transitory Existence; Closing Remarks and Open Discussion
About the Teacher
Acharya Eric Spiegel has been relating with teachings on death and working with people through the process of illness and death for many decades. He is the central reference point for these teachings in the Shambhala community (and acknowledges that many other people hold significant insight and experience in the area). He has recently retired from a long career in finance. He lives in rural New York State, in the Hudson Valley, and relates closely with the New York Shambhala sangha.
Registration Options
Individual rate: The regular course rate is $108

.

Center and Group rates:

$399 Centers, $249 Groups

Patrons: The Patron rate of $149 supports our efforts to connect teachers and learners through online programs. In particular, it helps us offer the generosity policy to those in need
* * * * *

Generosity Policy. We want to make the teachings available to all and will work with you to ensure your participation. Log in and click on the Request a Discount link below before registering to receive a coupon code to use at checkout. For a further discount or scholarship, write to [email protected].
Click here for our Refund Policy.
Questions? Write to [email protected].
Please log in beloiw to register.