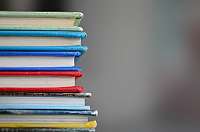 Date: Saturday, April 4, 2020

Teacher : Joel Kroeker
Price per person: $5
Patron Price: $10
Price for Centers: $20
Price for Groups: $15
Welcome to this new initiative offered by Shambhala Online!
The Shambhala Online Book of the Month is an opportunity to learn about the recently published books from our many wonderful Shambhala authors and get to know them a little!
Each author will present the book's main teaching and share what inspired them to write about it. Their presentation will be followed by a Q&A where you will be able to engage them and explore their past, current and future offerings.
......................................................................................
Featured Book for April
Jungian Music Psychotherapy: When Psyche Sings
by Joel Kroeker

Jungian Music Psychotherapy explores the innate potential of contemplative
musical processes within the context of Jungian analytical psychology. Through clinical vignettes, it illustrates the self-liberating nature of sound and how the mere perception of it can point out everything we need to know about the rising and falling of awareness, emptiness and the basic nature of our mind.

"I have been waiting for this book all my life."
- Thomas Moore, author of Care of the Soul
"...a valuable addition to our understanding of music as a bridge to deep psyche."
- Acharya Susan Chapman
About the Author
Joel Kroeker is a Jungian psychoanalyst, a music-centered psychotherapist and a meditation instructor. He has trained thousands of international practitioners in his original modality of Archetypal Music Psychotherapy across North and South America and parts of Europe. Kroeker is also an award winning international recording artist who offers a range of online courses.
His website: www.joelkroeker.com

His TEDx talk: https://www.youtube.com/watch?v=xgKqX5Yj3b8

You can purchase the book here (or on Amazon):
https://www.routledge.com/Jungian-Music-Psychotherapy-When-Psyche-Sings/Kroeker/p/book/9781138625662
....................................................
Join live or watch later!
The live session is scheduled for Saturday, April 4 at 3:00pm (Atlantic)
11:00am (Pacific) / 12:00pm (Mountain) / 1:00pm (Central) / 2:00pm (Eastern) / 3:00pm (Atlantic) 19:00 (UK) / 20:00 (Central Europe)
Fee: $5 Individual / Patron $10 / Center $20 / Group $15
Please register (log in below) so we can send you:
- A link to participate in the live event
- Access to view the archived video after the live event concludes
Questions? Write to [email protected].
To view the full schedule of our Shambhala Online Book of the Month offerings, or to view past recordings, please click here.