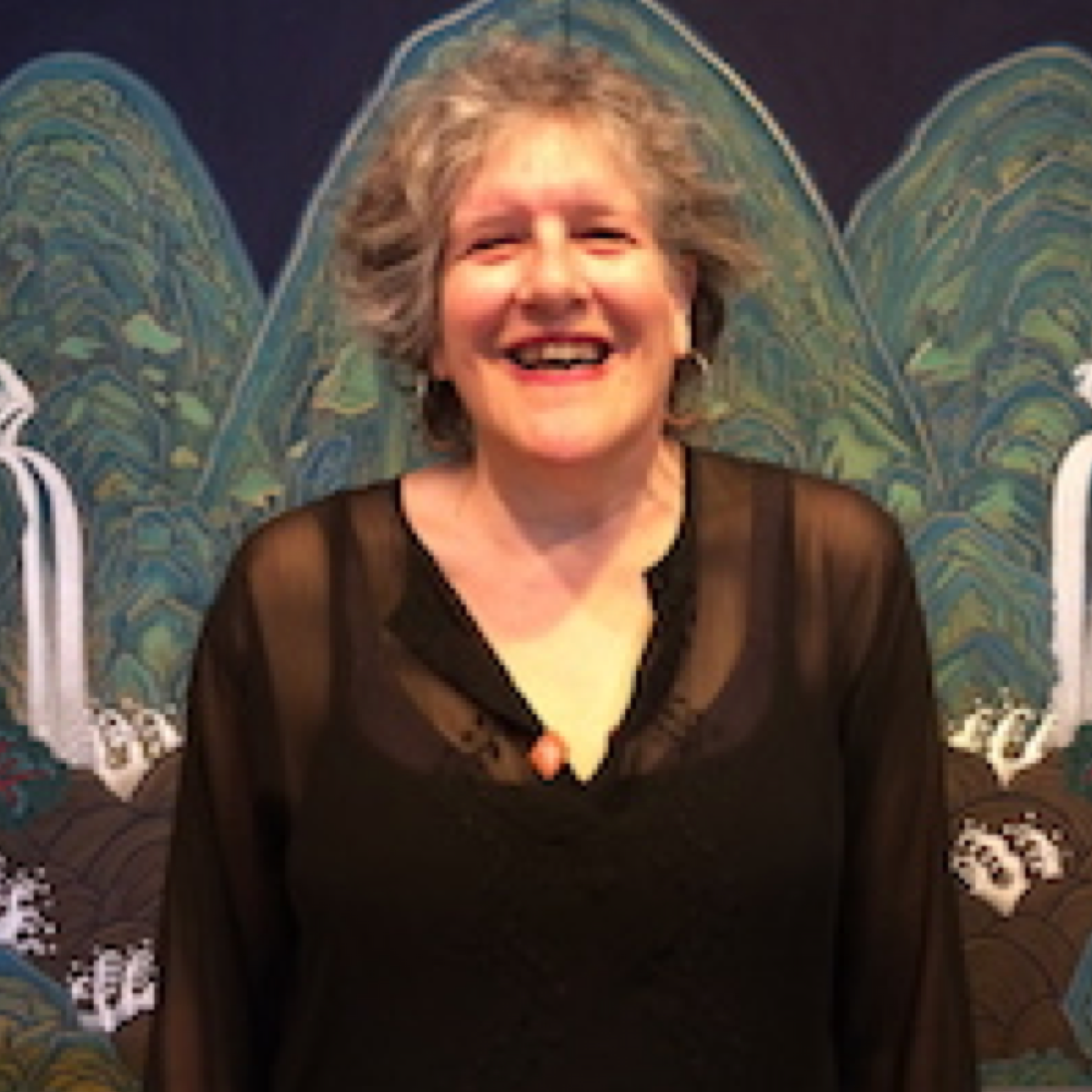 Date: Sunday, June 21, 2020

Teacher : Irene Woodard
Patron Price: $20
Access the recording from June 21, 2020: The global Shambhala community held a family-friendly celebration of Midsummer's Day — the summer solstice and the longest day of the year. In Shambhala, as with many cultures, we refer to the summer solstice as Midsummer's Day, and this gathering will be an opportunity to celebrate this special Shambhala holiday with the global community and connect in a more intentional way with the cycles of the seasons.
Learn more about the work of the Touching the Earth Collective, and people are invited to bring poetry, song, or artwork that can be offered to the community through the magic of your Zoom window.
About the teacher
Irene is a co-founder and active leader of The Shambhala Touching the Earth Collective. She is a Senior Teacher and meditation instructor in the Shambhala Buddhist tradition. She was Director of Practice and Education, 2013-2018, at Sky Lake Shambhala Meditation and Retreat Center, a contemplative center for meditation, arts, and community located in the Hudson Valley. Currently, on the Governing Board of Sky Lake. She is a lifetime Kasung and Kado student. As a member of the NY Shambhala Center, Irene was Resident Director of Shambhala Training, Board Member, and Warrior of the New York Shambhala Center.
Critical in her development as an activist, is her work with GreenFaith, one of the world's oldest interfaith environmental organizations. She is a GreenFaith Fellow and is the Vice-Chair on GreenFaith's Board of Directors. GreenFaith's first Buddhist Fellow in 2011. Her work with GreenFaith has included representing GreenFaith at Standing Rock, convergences in Rome, New Orleans, COP23, and COP25 and recently marched with Joan Fonda in Washington DC Fire Drill Friday.
She has enjoyed a livelihood as owner of True Blooms, a floral business using seasonal, fresh, and local flowers and plants. Adoring mother of adult children, Charles and Catherine, she is a better than average baker, a simple poet, a friend who is learning to listen more carefully, and committed to the care and protection of the Earth. She has no plans to ever write a book...except a scrapbook for her grandchildren.


ABOUT SUNDAY GATHERINGS

Please join us every Sunday for an online gathering of the Shambhala community worldwide. This online space is a place where we can practice meditation together, hear dharma teachings from a featured guest teacher, learn more about the activities of incredible people in our sangha, engage in discussion – and connect with one another, our community, and our hearts.
Sunday Gatherings are produced by Shambhala Global Services and hosted by Shambhala Online.
Sunday Gatherings are presented in English and are live every week at:
North America: 12:00pm PST, 1:00pm MST, 2:00pm CST, 3:00pm EST/CLT, 4:00pm Atlantic/BRT, 8:00pm GMT
International: 9:00pm CET/SAST, 5:00pm +1 AEST, 7:00pm +1NZST
Join the mailing list
To receive ongoing reminders about Sunday Gatherings, click here to join the mailing list >>
Make A Donation
These events are offered free of charge to Shambhala members. Please consider making a donation to support the presenters and production staff that make Sunday Gatherings possible, please click here >>

REGISTRATION
Register below for to access the recording. A Zoom link will be sent to you after registration.
Price: This program is FREE of charge
Patron: $20.00
(The Patron rate helps us offer the generosity policy to those in need of discounts or scholarships)
Registration questions? Email [email protected]

Shambhala Online is self-supporting. Your generosity in making a donation so that we may continue to offer free programs is greatly appreciated!