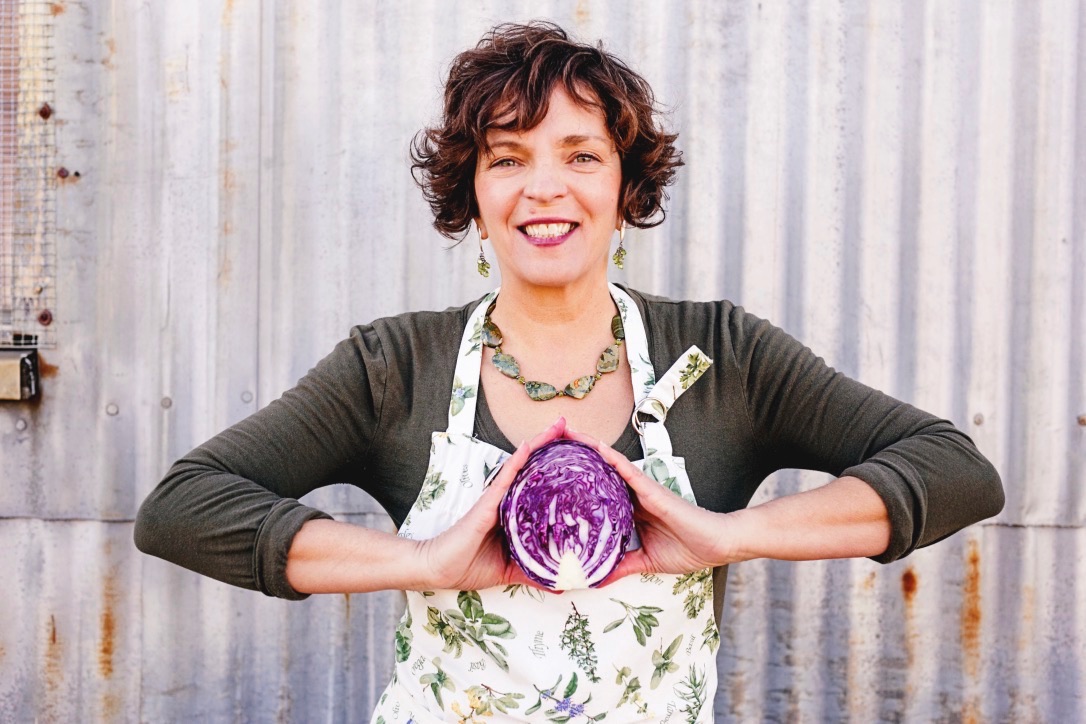 Date: Sunday, September 27, 2020 (15:00 -16:00)

Teacher : Marcella Friel
Patron Price: $20.00
Join Marcella Friel for a cooking demonstration featuring typical foods of harvest bounty, along with a conversation about the importance of meal prayers and blessings. Harvest of Peace is the time of year when we celebrate the abundance of the earth, and there is no better way to honor the harvest season than through an appreciation of good food and sangha fellowship. You are also invited to bring food you have prepared to share on screen, so bring your harvest time savory dishes and cakes, pastries, and pies and to "share" with all those gathered!
About the teacher

MARCELLA FRIEL is a natural foods chef and mindful eating mentor who helps health-conscious women love and forgive themselves, their food, and their figure. Marcella leads the highly popular course, Mindful Eating: Joining Heaven and Earth at the Meal Table, on Shambhala Online. A student of the Shambhala teachings since 1987 and a teacher since 1996, Marcella cooked for three-year retreatants at Gampo Abbey and has taught mindful eating in the context of oryoki practice at Warrior Assembly and Summer Dathün programs.
She is the author of Tap, Taste, Heal: Use Emotional Freedom Techniques (EFT) to Eat Joyfully and Love Your Body and of two best-selling courses on DailyOM.
In 2018 Marcella founded the Women, Food, and Forgiveness Academy, an online mentorship program to guide women on the path of unconditional self-love and sustainable body-weight balance.
Marcella lives in the high mountain desert of Southern Colorado and spends her free time soaking in the half-dozen hot springs near her home.
ABOUT SUNDAY GATHERINGS

Please join us every Sunday for an online gathering of the Shambhala community worldwide. This online space is a place where we can practice meditation together, hear dharma teachings from a featured guest teacher, learn more about the activities of incredible people in our sangha, engage in discussion – and connect with one another, our community, and our hearts.
Sunday Gatherings are produced by Shambhala Global Services and hosted by Shambhala Online.
Sunday Gatherings are presented in English and are live every week at:
North America: 12:00pm PST, 1:00pm MST, 2:00pm CST, 3:00pm EST/CLT, 4:00pm Atlantic/BRT, 8:00pm GMT
International: 9:00pm CET/SAST, 5:00pm +1 AEST, 7:00pm +1NZST
Join the mailing list
To receive ongoing reminders about Sunday Gatherings, click here to join the mailing list >>
Make A Donation
These events are offered free of charge to Shambhala members. Please consider making a donation to support the presenters and production staff that make Sunday Gatherings possible, please click here >>

REGISTRATION
Register below for each upcoming talk. A Zoom link will be sent to you after registration.
Price: This program is FREE of charge
Patron: $20.00
(The Patron rate helps us offer the generosity policy to those in need of discounts or scholarships)
Registration questions? Email [email protected]
A recording of this program will be available.
Shambhala Online is self-supporting. Your generosity in making a donation so that we may continue to offer free programs is greatly appreciated!