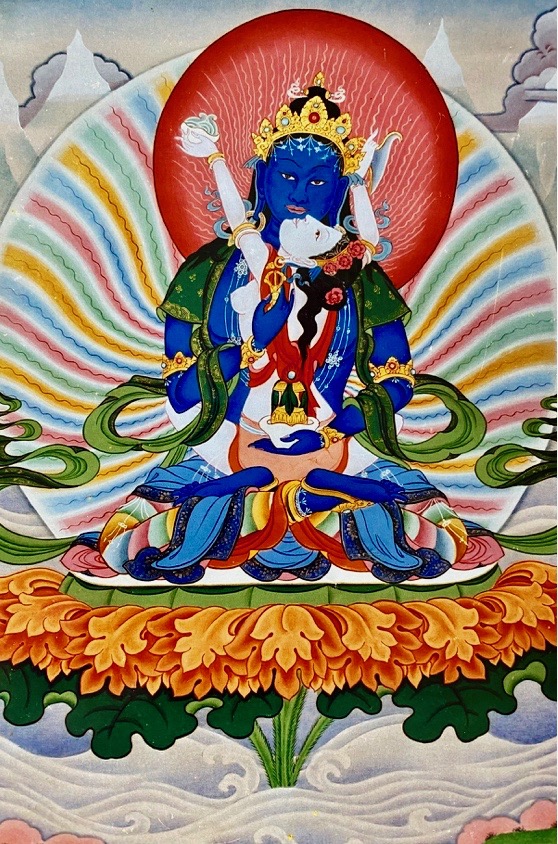 Price per person: $108
Patron Price: $149
Price for Centers: $399
Price for Groups: $299
This recorded course uses the talks from the Rain of Blessings Retreat which took place in August 2020. The course now includes additional talks by Christie Cashman and Walker Blaine, with an updated course environment and much new content.
This "open enrollment" course may be completed on your own schedule.
Image credit: Udiyana Vajradhara by Greg Smith
http://www.thangka-painter-gregsmith.com/

The Rain of Blessings - An Exploration of Guru Yoga
with Marianne Bots, Dan Hessey, Mathias Pongracz, Eric Spiegel, Christie Cashman and Walker Blaine
Join us in this exploration of the Padmasambhava Guru Yoga --The Rain of Blessings, A Guru Yoga Combined with the Seven Line Supplication-- which is a core practice of the Tibetan tantric tradition. Padmasambhava connects us to the three courts and the principles of crazy wisdom and devotion. Through practice and teachings, we will explore the central principles of the Vajrayana tradition, the sacred wisdom carried out of Tibet.
The talks will cover topics such as :
Why Padmasambhava today? What are his manifestations?

What does lineage mean?

What are blessings?

Why is there a need for a guru and what is his role?

What are the main obstacles for Vajrayana practitioners today?

What is Samaya and how can we repair it?

The necessity of hopelessness on the Vajrayana path

And more!
Format

The course is composed of 7 pre-recorded talks by the senior teachers. The talks were recorded during the Rain of Blessings Online Retreat of August 2020 with additional material from other sources.
In addition to the talks, the teachers offer three guided practice sessions. The course also contains a discussion forum, suggested readings, and contemplation questions to help you deepen your understanding.
Pre-requisite: Open to all tantrikas in Shambhala who have received the lung for this practice.
About the Teachers
Marianne Bots lives in The Netherlands and joined the Shambhala community in 1977. She is a psychologist and psychotherapist who has worked for more than 30 years in a clinic for young adolescents. She teaches throughout Europe.
Daniel Hessey has been a student of Shambhala Buddhism since 1973 and has taught extensively throughout the U.S. and South America. He was the resident Acharya at Shambhala Mountain Center and currently lives at Karmê Chöling.
Mathias Pongracz has been a student of both VCTR since 1983 and the Sakyong since 1991, as well as student of Kobun Chino Roshi. He teaches in Austria, Hungary and France.
Eric Spiegel has been a student and teacher in the Shambhala tradition since his teens. He is known for teachings filled with warmth, humor and precision. He is currently lives in rural Upstate New York.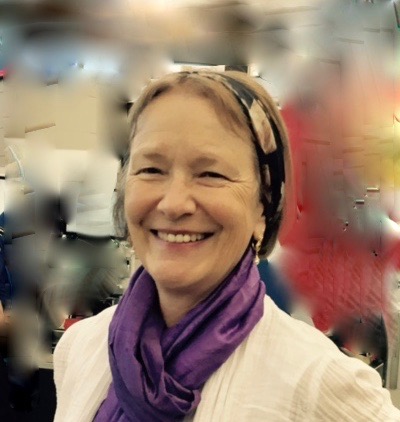 Christie Cashman first studied the dharma with Suzuki Roshi and then, in 1971, entered the Shambhala Buddhist path with Trungpa Rinpoche in Boulder, Colorado. Sakyong Mipham Rinpoche appointed Christie as an acharya in 1999, thus beginning for her a life of traveling and teaching. Her main teaching focus has been on the Vajrayana path retreats. She lives with her husband, Paul, in Halifax, and is an avid gardener.
Walker Blaine has studied and practiced in the Shambhala tradition for 35 years. For the last ten years, his primary focus has been the support of vajrayana aspects of the Shambhala path. He lives with his wife Patricia and their son Griffin Arrow in Halifax, NS.
Registration Options

Individual:

$108.

Patrons: $149.
Centers: $399.
Groups:

$299.

Pay Another Amount: The Dharma is precious. We recommend contemplating the value of this course to you in the context of your current circumstances when making a different offering.
Centers and Groups: Please register with your Shambhala account. Click here for instructions on creating an account.