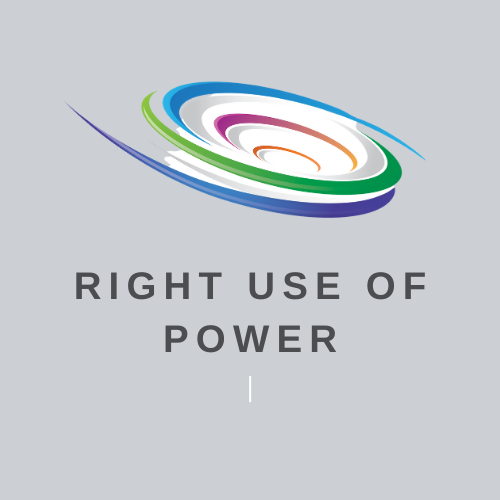 Date: Tuesday, February 23, 2021
Wednesday, June 30, 2021

Teachers : Cedar Barstow & Susan Skjei
Price per person: $49
Patron Price: $99
Price for Centers: $199
Price for Groups: $149
NOTA: Este curso se ofrece con el criterio de "paguen lo que puedan". Aquí arriba encontrarán las cantidades sugeridas como donación. Pueden obtener más información en la sección 'Inscripción', al final de esta página.
Uso Apropiado del Poder
con la dra. Cedar Barstow y organizado por Susan Skjei
Este programa se basa en el libro de la dra. Cedar Barstow Right Use of Power: The Heart of Ethics—A Guide and Resource for Professional Relationships (El uso adecuado del poder: el corazón de la ética. Guía y recurso para relaciones profesionales) y un programa de formación en ética comprometida que enseña los cuatro aspectos del uso ético del poder. En su programa, el poder se define como "la capacidad de tener un efecto o una influencia". Las buenas intenciones son necesarias, pero no suficientes, para el uso del poder con sabiduría y acierto. El poder es un gran tema y digno de atención y estudio tanto por líderes como estudiantes. Y al final del curso, las y los participantes tendrán una profunda comprensión de la naturaleza del poder y las dinámicas que entran en juego en las relaciones cuando existen diferencias de poder. También obtendrán comprensión del estilo e impacto de su poder personal. Aprenderán habilidades como dar feedback saludable y útil, reducir la vergüenza, y resolver y reparar conflictos relacionales. Aumentarán su poder-sabiduría.
A lo largo de ocho módulos se cubrirán estos factores. El programa comenzará el 15 de febrero (TBD) y finalizará el 16 de junio, y las y los participantes tendrán acceso continuado al material del curso por tiempo indefinido.
Sesiones en directo & Debate
Diseñado para ser relevante, atractivo e inspirador, cada módulo incluye una charla plena de información y procesos de autorreflexión. Los módulos pueden verse en línea a su ritmo, pero el curso está pensado para que se completen 2 módulos cada mes.
Cada mes, Susan Skjei facilitará un webinario en directo de 90 minutos (1h30m) a través de Zoom con la dra. Cedar Barstow. Se recomienda encarecidamente la participación en los cuatro webinarios virtuales mensuales. A continuación encontrarán las fechas de las sesiones virtuales (el tema puede cambiar con aviso previo):
Miércoles, 17 de marzo; 14 de abril; 19 de mayo; 16 de junio
Horario: 11am (MT) / 1pm (ET) / 2pm (AT) / 7pm (CET)
Pueden añadirse fechas para las conversaciones adicionales para grupos que hagan el curso en español, alemán, francés, portugués e italiano (a confirmar).
Nos gustaría reconocer y agradecer a Jon Ransohoff y a Shambhala Trust por su generosa donación al desarrollo de la formación sobre el Uso Apropiado del Poder.
Sobre las instructoras
La dra. Cedar Barstow, D.P.I. es la fundadora y directora del Right Use of Power Institute, que ofrece formación, asesoramiento y recursos para ayudar a las personas a cultivar las habilidades, la sensibilidad y los conceptos necesarios para utilizar su considerable poder con sabiduría, sensibilidad y eficacia.
Susan Skjei, Ph.D., es educadora, coach y consultora organizativa especializada en liderazgo y cambio transformativo. En la actualidad, es directora del programa Authentic Leadership (Liderazgo auténtico) en la Universidad Naropa y miembro fundadora del Instituto ALIA (Authentic Leadership in Action) en Nueva Escocia. También consulta a nivel internacional con líderes de organizaciones sin ánimo de lucro y empresas de todo el mundo a través de su Sane Systems.
Inscripción
Este curso se ofrece con el criterio 'paguen lo que puedan', con la siguiente donación sugerida:
Individual: $49.
Esto nos permite continuar ofreciendo programas y pagar a nuestras presentadoras y profesoras.
Patron: $99.
El Precio Patron nos permite ofrecer becas y compensar el critero 'paguen lo que puedan'.
Centro: $199.
Grupo: $149.
Para preguntas sobre la inscripción, escriban a [email protected].