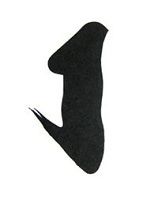 Date: Sunday, December 6, 2020
Sunday, March 7, 2021

Teacher :
Patron Price: $20
The Cycle of the Black Ashe
Recorded Lectures by Dr. Robin Kornman
NOTE: You must already be registered for the program with Dorje Denma Ling in order to have access to these recordings.
This registration will provide you with access to the recorded talks (1 - 7), which will be available for the duration of the program - December 6 through March 7. Talk 8 will be available only to those who have attended Scorpion Seal Assembly and received the text.

* * * * * * * * * *
For access to the recordings (at no charge):
- Copy this coupon code: Rsn449
- Log in below with your Shambhala account, then click on Register Now.

- On the next page enter (paste) the coupon code where indicated: Rsn449
- Scroll down the page and click on "Submit" (bottom left).
- You will then receive an email message with the link to the recordings. (Check your spam or junk folder if you don't find it.)

If you have any trouble getting access, please write to [email protected].