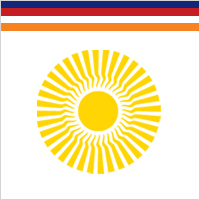 Date: Friday, May 14, 2021
Friday, July 16, 2021
Friday, September 17, 2021
Friday, November 26, 2021
Friday, January 14, 2022

Price for Centers: $2000
Price for Groups: $1500
Register your center or group for the full cycle
of the Heart of Warriorship here!
How it works is:
Register your Center with Shambhala Online below and pay the center-group price

You run your own registration via your website, emails, etc., retaining all revenue from these registrations for your Center

Shambhala Online will send you all program information, schedule and zoom link, which you will distribute to your registrants. Shambhala Online is available to support you throughout the levels

Shambhala Online will work directly with you throughout the weekend
The complete course includes:
Level 1- The Art of Being Human
with Acharya Arawana Hayashi
May 14-16, 2021
Level 2- Birth of the Warrior
with Acharya Fleet Maull
July 16-18, 2021
Level 3- Warrior in the World
with Acharya Judith Simmer-Brown
September 17-19, 2021
Level 4- Awakened Heart
with Acharya Mathias Pongracz
November 26-28, 2021
Level 5- Open Sky
with Acharya Gaylon Ferguson
January 14-16, 2022
This course is offered live.
The weekend schedule is (All times Atlantic)
Friday 8:00-9:30 pm
Saturday 12:00-9:00 pm
Sunday 12:00-9:00 pm
Registration Options
NOTE: Registration for this five-part course offers a substantial discount! If your center or group needs a deeper discount, write to [email protected].
Centers

: $2000.

Groups

: $1500.
To register your center or group for the complete 5-weekend series, use the Register Now button below. To register your center or group for individual weekends, you can find them here:
Art of Being Human, Level 1
Birth of the Warrior, Level 2
Warrior in the World, Level 3
Awakened Heart, Level 4
Open Sky, Level 5
Staffing Questions?
If you are running your centers offering these levels through zoom, all you need is a Coordinator who can facilitate communication, and zoom links to your group. The Heart of Warriorship staff will take care of the rest.

If you are ready to offer the levels in person at your center, then please consider recruiting SPMI's from among your sangha. Because of the nature of the weekend, it's important to have experienced staff who can hold a good container for new students. Please contact us if you have questions.