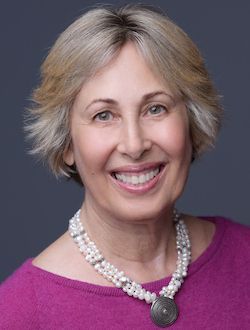 Date: Sunday, May 16, 2021 (15:00 -16:00)

Teacher : Shastri Gayle Van Gils
Patron Price: $20.00
Social media arouses our passion. Whether you love using social media, hate it, or couldn't care less, we are still entangled in its web. In this gathering, those relationships and the karmic repercussions they bring will be explored. Navigating social media with the skills we learn from meditation can literally change our lives. This will be a fun and useful gathering where we can learn from each other's experiences.
ABOUT THE TEACHER
Gayle Van Gils is an author, coach, trainer, mother/wife and artist. As a shastri within Shambhala and as a mentor to leaders and companies, Gayle shares the practices of mindfulness, compassion and emotional intelligence with thousands world-wide. She is the award winning author of Happier at Work: The Power of Love to Transform the Workplace, and also the creator of Smart Tips: Wellness - a new course hosted by Udemy for Business, offering inspiration and guidance to upgrade one's physical, emotional, social and financial wellbeing. Gayle opens the minds and hearts of her clients and helps them find the courage and resilience to deal with the uncertainty and challenges of change, as well as to uncover the confidence to excel in life and work.
ABOUT SUNDAY GATHERINGS
Please join us every Sunday for an online gathering of the Shambhala community worldwide. This online space is a place where we can practice meditation together, hear dharma teachings from a featured guest teacher, learn more about the activities of incredible people in our sangha, engage in discussion – and connect with one another, our community, and our hearts.
Sunday Gatherings are produced by Shambhala Global Services and hosted by Shambhala Online.
Sunday Gatherings are presented in English and are live every week at:
North America: 12:00pm PST, 1:00pm MST, 2:00pm CET, 3:00pm EST/CLT, 4:00pm Atlantic
International: 5:00pm Brazil, 8:00 pm GMT / 9:00pm CET/SAST, 6:00am +1 AEST, 8:00am +1NZST
Join the mailing list
To receive ongoing reminders about Sunday Gatherings, click here to join the mailing list >>
Make A Donation
These events are offered free of charge to Shambhala members. Please consider making a donation to support the presenters and production staff that make Sunday Gatherings possible, please click here>>

REGISTRATION
Register below for each upcoming talk. A Zoom link will be sent to you after registration.
A recording will be available a few days after the event by logging in at My Programs and clicking on the program name.
Questions? Email [email protected] >>