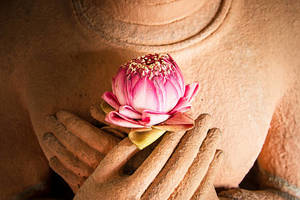 Date: Friday, November 26, 2021
Saturday, November 27, 2021
Sunday, November 28, 2021

Teacher : Acharya Mathias Pongracz
Price per person: $149
Patron Price: $216
Heart of Warriorship Series
With trust in basic goodness and daring to experience the sharp edge of reality, we move forward with gentleness, increased awareness, and inquisitiveness about the world, as it is. We can extend ourselves to others fully and with kindness.
For more information about this series, go here.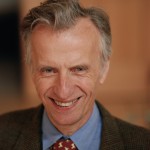 About Mathias Pongracz
Acharya Mathias Pongracz was born to Hungarian parents in Africa, where he passed his childhood with 6 other siblings.After some years in Belgium he settled in Austria, where he studied political science and interpreting.
Acharya Pongracz joined Shambhala in 1983 and attended seminary with Chögyam Trungpa Rinpoche in 1984 and again in 1985. When the Saykong (then Sawang) taught his first 3 month seminary at SMC in 1992 he asked Mathias Pongracz to serve on the Seminary teachers faculty.
Mathias also studied closely with Kobun Chino Roshi, with whom he sat many sesshins from 1992 until his paranirvana in 2002. Acharya Pongracz is the former director of Shambhala Training in Vienna. From 2006 until spring 2012 Acharya Mathias Pongracz was resident teacher at Dechen Chöling, the european land center of Shambhala Europe in France.
He introduced the MBSR program in France at a time when it was unknown there. A few years ago he started a Shambhala group in Hungary (Budapest). He is currently based in Vienna, and teaches in, French, Hungarian and German, traveling to Shambhala Centers in Eastern Europe, France and other countries.
He also teaches programs on Mindfulness Stress reduction, and has practice in Qi Gong and the art of hosting.
____
Students should participate in each weekend fully. These weekends are intended to allow students time to steep in a practice environment.
Each level must be taken in succession and is a prerequisite for the next level.
____
Program Schedule:
Acharya Mathias Pongracz will be teaching from Vienna, Austria where we will be hosted by the Vienna Shambhala Meditation Center.
FRIDAY
NOVEMBER 26
Choose to join either the live talk or the rebroadcast.

Live Opening Talk from Vienna

START
6:30p Central European Time / 1:30p Atlantic / 12:30p EST / 11:30am CST / 10:30am MST / 9:30a PST
END
8p Central European Time / 3:00pm Atlantic / 2:00pm EST / 1:00pm CST / 12:00pm MST / 11:00am PST

Rebroadcast of opening talk + Meet the staff

START
7:00p EST / 6:00p CST / 5:00p MST / 4:00p PST
END
8:30p EST / 7:30p CST / 6:30p MST / 5:30p PST
SATURDAY
NOVEMBER 27
START
11am EST / 10am CST / 9am MST / 8am PST
2 HOUR LUNCH
approx. 1:30/2:00pm EST
END
6:30p EST / 5:30p CST / 4:30p MST / 3:30p PST
SUNDAY
NOVEMBER 28
START
11am EST / 10am CST / 9am MST / 8am PST
2 HOUR LUNCH
approx. 1:30/2:00pm EST
END
6:30p EST / 5:30p CST / 4:30p MST / 3:30p PST
Registration Options:
For information about Center and Group pricing go here
Patrons

: $216

Individuals

: $149

Assistance:

$79
Scholarship – Write to [email protected] for additional scholarship assistance. We use sponsor money to fund our scholarships so that everyone can attend without regard to financial means.