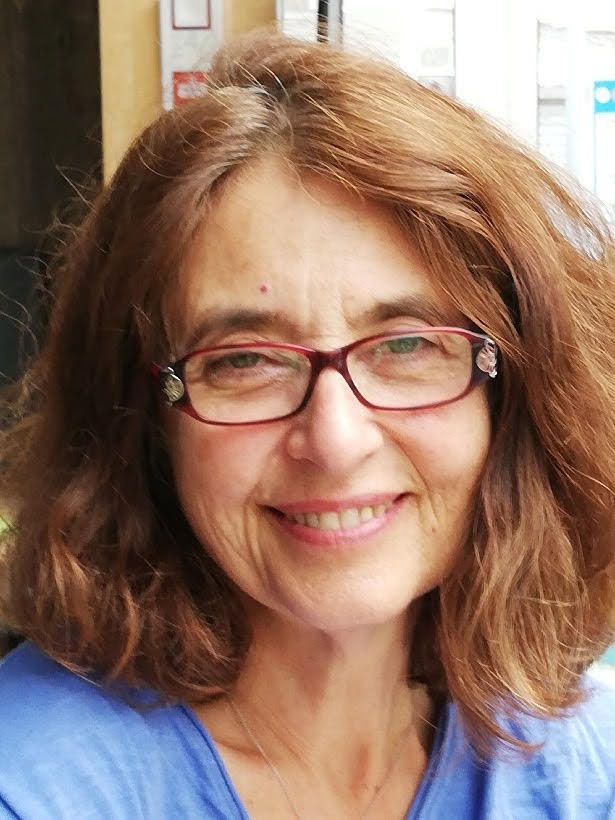 Date: Sunday, August 1, 2021 (15:00 -16:00)

Teacher : Tessa Racine
Patron Price: $20.00
English Long Description: There is a traditional Buddhist teaching on the 6 worlds or 6 realms of existence. We can see them as a possible reality after death, where we imagine reincarnating in one of these worlds. But we will instead look at these realms as an aspect of our present daily life and how these 6 worlds are like a psychic space in which we can pass day after day, moment after moment. Sometimes we can even find ourselves trapped in one of them. Anger, hatred, aggression, unfulfilled desire, fear, bliss, jealousy, frustration arise, and we are thrown into one of these six worlds. From the God realm we can pass to the Hell realm, then passing through the Jealous God realm, the hungry ghost realm, and then the realms of humans and then animals. Speaking from my own experience and life, I will share with you my experience of the 6 worlds, and possibilities for how to free yourself from them.
French Long Description: Il existe un enseignement traditionnel bouddhiste sur les 6 mondes ou les 6 royaumes d'existence. On peut les voir comme une réalité possible après la mort, et s' imaginer se réincarner dans l'un de ces mondes. Mais nous nous intéresserons plutôt à notre vie présente et comment ces six mondes sont autant d'espaces psychiques dans lesquels nous pouvons passer jour après jour, moments après moments. Parfois même nous pouvons nous retrouver enfermés dans l'un d'eux. Colère, haine, agression, désir inassouvi, peur, état de félicité, jalousie ou frustration, et nous voilà projeté dans l'un de ces 6 mondes: du monde des Dieux nous pouvons passer au monde des Enfers, en passant par celui, des Dieux Jaloux ,des fantômes affamés, des humains ou des Animaux… En parlant de ma propre expérience, basée sur mon histoire de vie, je vous décrirai l'expérience des 6 mondes, et comment en sortir.
ABOUT THE TEACHER
English BIO: Tessa has been practicing meditation since 1998 as part of Shambhala Buddhism. She worked in the cinema in Paris for 20 years, then moved to live next to Dechen Chöling retreat centre. Since then, she has directed documentary films for French television and has also re-trained as a psychotherapist. For more than 15 years, she has been teaching Shambhala levels and the teachings of Chögyam Trungpa's "Maitri Space Awareness". She has always considered herself a slightly rebellious outsider in Shambhala. It was the meeting of the teachings and her work as a psychotherapist that has inspired her to talk about the 6 worlds, because it is a reality that we all go through in our lives. She has three adult children, one grandson, and four cats.
French BIO: Tessa pratique la méditation depuis 1998 dans le cadre du Bouddhisme Shambhala. Elle a travaillé dans le cinéma à Paris, pendant 20 ans, puis a déménagé en 2001 pour habiter à côté de Dechen Chöling . Dès lors, elle a réalisé des films documentaires pour la télévision française (qui parlent secrètement de Bonté Fondamentale ) et s'est aussi reconvertie comme psychothérapeute. Depuis plus de 15 ans, elle enseigne les niveaux Shambhala et les enseignements de "Maitri, conscience de l'espace" de Chogyam Trungpa en France et en Espagne. Malgré tout ,elle s'est toujours considérée comme une marginale un peu rebelle dans Shambhala. C'est la rencontre des enseignements et de son travail de psychothérapeute qui l'ont inspirée à parler des 6 mondes, car c'est une réalité que l'on traverse tous dans nos vies. Elle a trois enfants adultes, un petit-fils et quatre chats.
ABOUT SUNDAY GATHERINGS
Please join us every Sunday for an online gathering of the Shambhala community worldwide. This online space is a place where we can practice meditation together, hear dharma teachings from a featured guest teacher, learn more about the activities of incredible people in our sangha, engage in discussion – and connect with one another, our community, and our hearts.
Sunday Gatherings are produced by Shambhala Global Services and hosted by Shambhala Online.
Sunday Gatherings are presented in English and are live every week at:
North America: 12:00pm PST, 1:00pm MST, 2:00pm CET, 3:00pm EST/CLT, 4:00pm Atlantic
International: 5:00pm Brazil, 8:00 pm GMT / 9:00pm CET/SAST, 6:00am +1 AEST, 8:00am +1NZST
Join the mailing list
To receive ongoing reminders about Sunday Gatherings, click here to join the mailing list >>
Make A Donation
These events are offered free of charge to Shambhala members. Please consider making a donation to support the presenters and production staff that make Sunday Gatherings possible, please click here>>

REGISTRATION
Register below for each upcoming talk. A Zoom link will be sent to you after registration.
A recording will be available a few days after the event by logging in at My Programs and clicking on the program name.
Questions? Email [email protected] >>