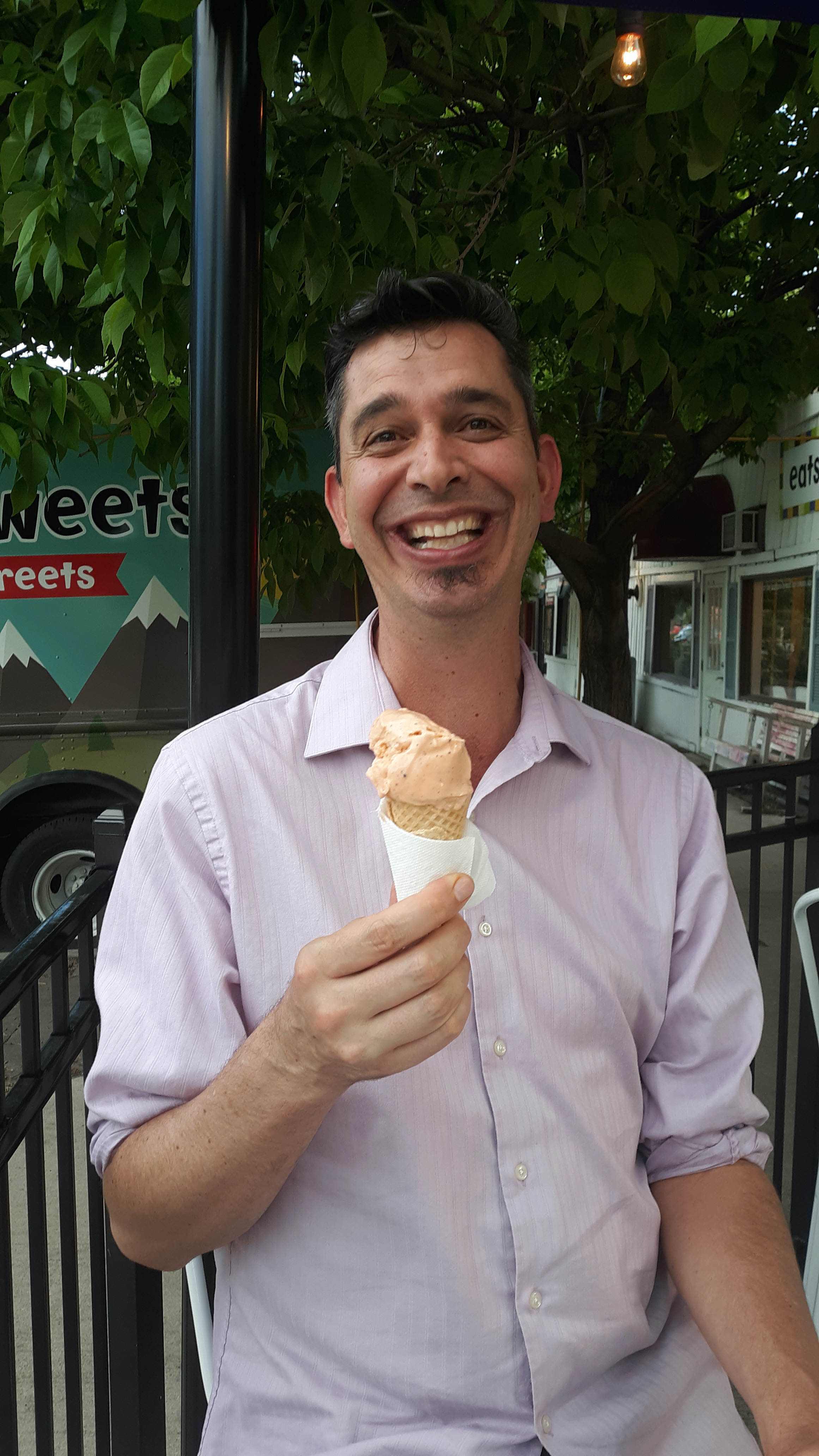 Date: Sunday, October 31, 2021 (15:00 -16:00)

Teacher : Jeffrey Scott
Patron Price: $20.00
What are you going to dress up as for Halloween? Maybe there are more options than being a sexy pirate, or a vampire again. If we could become anything, let's be something good, no? In this Sunday Gathering we will explore some basics of Vajrayana practice, and how visualization is a potent force for both personal and societal transformation.
ABOUT THE TEACHER
Jeff has a Master's degree in Buddhist Studies and Tibetan Language from Naropa University. He has practiced in the Shambhala lineage since 1998. Jeff has held leadership roles at the Boulder Shambhala Center, Shambhala Mountain Center, the Halifax Shambhala Centre, Marpa House, and now Shambhala Global Services. Beyond the passion he has for practice, Jeff is currently interested in the particulars of identity, representation, belonging, protector principle, and the power of place. Jeff is also an avid hiker and reader of fiction.
ABOUT SUNDAY GATHERINGS
Please join us every Sunday for an online gathering of the Shambhala community worldwide. This online space is a place where we can practice meditation together, hear dharma teachings from a featured guest teacher, learn more about the activities of incredible people in our sangha, engage in discussion – and connect with one another, our community, and our hearts.
Sunday Gatherings are produced by Shambhala Global Services and hosted by Shambhala Online.
Sunday Gatherings are presented in English and are live every week at:
North America: 12:00pm PST, 1:00pm MST, 2:00pm CET, 3:00pm EST/CLT, 4:00pm Atlantic
International: 5:00pm Brazil, 8:00 pm GMT / 9:00pm CET/SAST, 6:00am +1 AEST, 8:00am +1NZST
Join the mailing list
To receive ongoing reminders about Sunday Gatherings, click here to join the mailing list >>
Make A Donation
These events are offered free of charge to Shambhala members. Please consider making a donation to support the presenters and production staff that make Sunday Gatherings possible, please click here>>

REGISTRATION
Register below for each upcoming talk. A Zoom link will be sent to you after registration.
A recording will be available a few days after the event by logging in at My Programs and clicking on the program name.
Questions? Email [email protected] >>