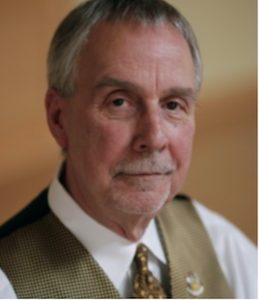 Date: Sunday, March 27, 2022 (15:00 -16:00)

Teacher : Acharya Moh Hardin
Patron Price: $20.00
Acharya Moh Hardin shares some thoughts and contemplations to explore the 'dharmic' insights and Shambhala vision expressed in this quotation of Albert Einstein: "A human being is a part of the whole called by us the 'universe,' a part limited in time and space. We experience our selves, our thoughts, and feelings as something separate from the rest—a kind of optical delusion of consciousness. This delusion is a kind of prison for us, restricting us to our personal desires and affection for a few persons nearest to us. Our task must be to free ourselves from the prison by widening our circle of compassion to embrace all living creatures and the whole of nature in its beauty. The true value of a human being is determined by the measure and the sense in which they have obtained liberation from the ego. We shall require a substantially new manner of thinking if humanity is to survive." Come learn more!
ABOUT THE TEACHER
Moh Hardin met Chögyam Trungpa in 1972 and has been a student of Shambhala since that time. He is the author of "A Little Book of Love: Buddhist Wisdom on Bringing Happiness to Ourselves and our World." He lives in Halifax, Nova Scotia, with his wife Cynde Grieve.
ABOUT SUNDAY GATHERINGS
Please join us every Sunday for an online gathering of the Shambhala community worldwide. This online space is a place where we can practice meditation together, hear dharma teachings from a featured guest teacher, learn more about the activities of incredible people in our sangha, engage in discussion – and connect with one another, our community, and our hearts.
Sunday Gatherings are produced by Shambhala Global Services and hosted by Shambhala Online.
Sunday Gatherings are presented in English and are live every week at:
North America: 12:00pm PST, 1:00pm MST, 2:00pm CET, 3:00pm EST/CLT, 4:00pm Atlantic
International: 5:00pm Brazil, 8:00 pm GMT / 9:00pm CET/SAST, 6:00am +1 AEST, 8:00am +1NZST
Join the mailing list
To receive ongoing reminders about Sunday Gatherings, click here to join the mailing list >>
Make A Donation
These events are offered free of charge to Shambhala members. Please consider making a donation to support the presenters and production staff that make Sunday Gatherings possible, please click here>>

REGISTRATION
Register below for each upcoming talk. A Zoom link will be sent to you after registration.
A recording will be available a few days after the event by logging in at My Programs and clicking on the program name.
Questions? Email [email protected] >>