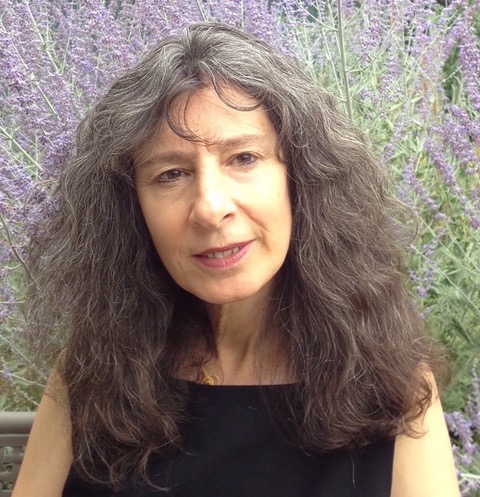 Date: Sunday, July 3, 2022 (15:00 -16:00)

Your donation helps us continue to offer these weekly gatherings to the community free of charge.
Together we will explore somatic contemplations and practices that illuminate the inseparability of the natural world and our own physicality. Our bodies and the body of the earth are interdependent and made out of the same materials and substances. As we resonate with our natural world, we can experience a deeper sense of our own self-care as well as concern for the health of our planet in this crucial time.
ABOUT THE TEACHER

Erika Berland, is a Certified Practitioner of Body-Mind Centering (R), a Registered Movement Therapist and licensed Massage Therapist. Erika has an extensive background as a dance teacher and performer and has taught workshops in experiential anatomy and dance and theater applications of Body-Mind Centering® in numerous studios and schools throughout the US and Europe. In 2004, she and her partner, Wendell Beavers, created the MFA: Contemporary Performance Theater program at Naropa University, where she developed a two-year training for performers, integrating meditation and dharma art principles into a somatic movement curriculum. Erika is a senior teacher and Meditation Instructor in the Shambhala Buddhist lineage. Her book, "Sitting: The Physical Art of Meditation", was published in 2017 and she has a number of chapters in books on movement and performance technique.

ABOUT SUNDAY GATHERINGS
Please join us every Sunday for an online gathering of the Shambhala community worldwide. This online space is a place where we can practice meditation together, hear dharma teachings from a featured guest teacher, learn more about the activities of incredible people in our sangha, engage in discussion – and connect with one another, our community, and our hearts.
Sunday Gatherings are produced by Shambhala Global Services and hosted by Shambhala Online.

Join the mailing list
To receive ongoing reminders about Sunday Gatherings, click here to join the mailing list >>
Make A Donation
These events are offered free of charge to Shambhala members. Please consider making a donation to support the presenters and production staff that make Sunday Gatherings possible, please click here>>

REGISTRATION
Register below for each upcoming talk. A Zoom link will be sent to you after registration.
A recording will be available a few days after the event by logging in at My Programs and clicking on the program name.
Questions? Email [email protected] >>