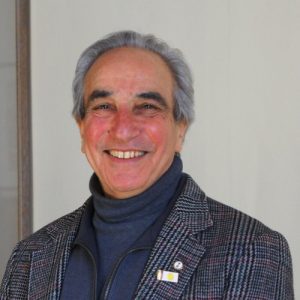 Date: Sunday, November 6, 2022 (13:00 -14:15)

Price per person: $30

Herb Elsky in Conversation With:
Arawana Hayashi, Lee Worley, Laura Simms, Barbara Bash, David Schneider, Steve Gorn, Steve Saitzyk, and Anne Saitzyk.
November 6, 2022
About this Session
This is the first in a series of sessions exploring "sacred vision" as seen through the eyes of artists who are also dharma practitioners. In this session, Herb Elsky, the host and organizer of the series, will provide an overview of his inspiration for developing these conversations, as well as his aspiration for the benefits it may have for all practitioners – whether or not they consider themselves "artists."
And of course, Herb – also an accomplished artist, will share how the dharma art teachings of Chogyam Trungpa Rinpoche have guided his artistic journey through personal stories and examples of his life's work.
The artists Herb will interview in subsequent sessions represent all genres: music, theatre, dance and visual art. Some of these disciplines are known to us as "Shambhala or Dharma Arts;" others manifest outside of that label. However, it is not the label, but rather the perspective and process of the artist that determines whether the product is "Dharma Art."
Through these conversations with artists, the aspiration is that all practitioners might explore their own creativity from the perspective of "Dharma Art," and thereby deepen their enjoyment of creative expression, no matter what form it takes. This is how sacred vision unfolds.
About the Artist
Herbert Elsky is a senior student of Chögyam Trungpa Rinpoche and Sakyong Mipham Rinpoche.
He met Trungpa Rinpoche first in 1971.
Elsky's work spans disciplines from scuplture to sound, image to embodied performance. About some of his more recent work, Herb says:
'For example, I have a large barn space to work in. So one's actual presence in the space is part of the process. In that space I have created an orchestra composed of instruments that I invent as well as conventional stringed instruments that I play with oscillating fans and ceiling fans.

The sounds are unusual and appear unexpectedly from different directions to articulate the space.
I spend a lot of time listening to, and juxtaposing, sounds. In this way "the work comes out of the work", the process is the result.
"You have to see it to believe it! I surprise myself and the audience at the same time. As the piece unfolds it becomes a Sound Journey where everyone creates their own story in their mind.
"
To learn more about Elsky, CLICK HERE to read his bio.https://www.dechencholing.org/teacher/herb-elsky/
Why Discover 'Dharma Art'?
In the Shambhala warrior tradition, "art" is connected with a bigger, sacred vision of humanity, a way of sharing discoveries of expression that are authentic and revelatory for opening new dimensions of possibilities for people.
The 'Dharma Arts' represent some of the earliest and most profound teachings given by Chogyam Trungpa Rinpoche. Not intended merely for those who consider themselves 'artists', these teachings have enriched and nourished countless practitioners from all walks of life.
About this Series
Join Herb Elsky, accomplished artist and teacher, has assembled a series of conversations with accomplished artists (who are also dharma practitioner-teachers), on how sacred vision, warriorship and art have inspired their work and everyday life.
All conversations will be offered live. Each Session will be also be recorded, and everyone who registers will have access to the recordings after the event.
In the first session, Herb Elsky will provide an overview of sacred vision and his inspiration for organizing these conversations, followed by a Q&A session with participants.
Subsequent sessions will include:
- The artist in conversation about their life and practice.
- Examples/Demonstrations of Artist's work.
- A time for discussion between Artist and participants.
See full series calendar here.
Schedule of Conversations
1:00 pm Eastern/7:00 pm CET Each session will last about 1 hour and 15 minutes.
March 19th: Steve Saitzyk
April 2nd: Steve Clorefeine
April 16th: Roshi Amy Hollowell
Additional Sessions TBA
Note: Each Session will be recorded, and everyone who registers will have access to the recordings after the event.
Discover More
Click below to hear Herb Elsky discuss how the dharma arts practices and teachings can help us open to our own authentic experience.