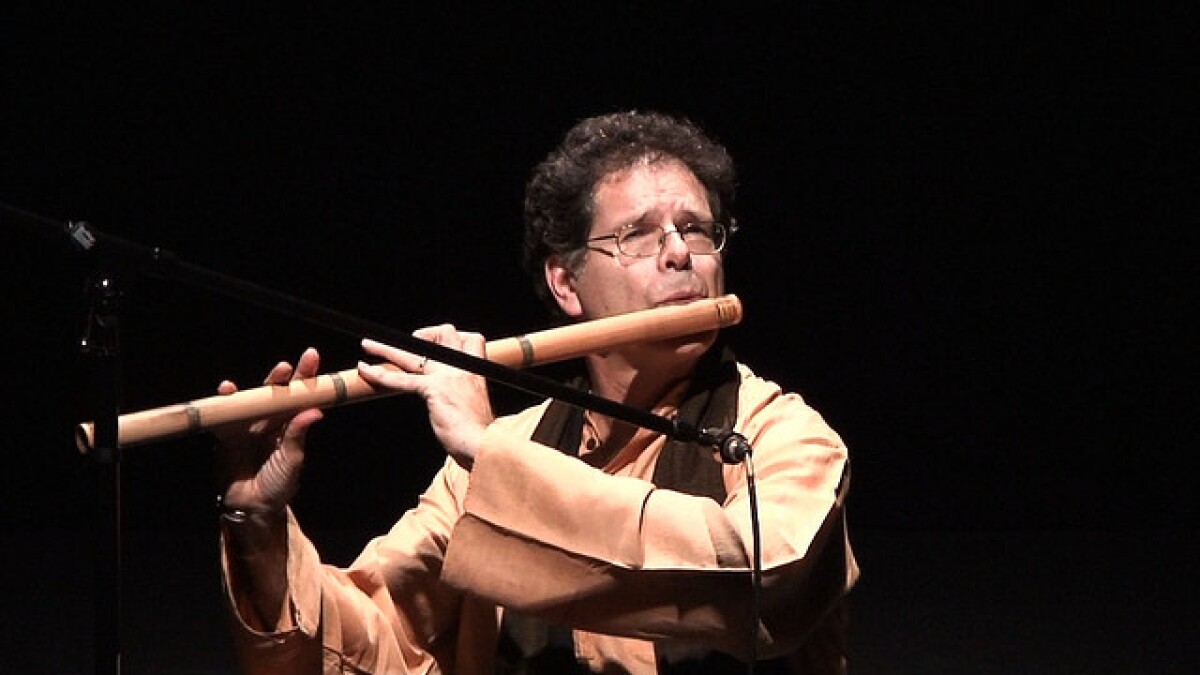 Date: Sunday, January 8, 2023 (13:00 -14:15)

Price per person: $30
1pm Eastern/7pm CET
Join Host Herb Elsky in Conversation with musician Steve Gorn!
Steve is featured on the Grammy winning recording, "Miho – Journey to the Mountain," with the Paul Winter Consort, as well as the Academy Award winning Documentary film, "Born into Brothels." He has performed Indian Classical Music and new American Music on the bansuri bamboo flute, soprano saxophone and clarinet in concerts and festivals throughout the world.
A student of Chogyam Trungpa Rinpoche since 1977 and a guest teacher at Naropa University, he continues to explore the intersection of Buddhism and Art, and the transformative role of music through his performance and teaching.
During Covid lockdown he curated the Sky Lake Meditation Center online series, "Dharma, Art & the Artist,"
Find out more about Steve at www.stevegorn.com
---
About the 'Sacred Vision' Series
Join Herb Elsky, accomplished artist and teacher, for twice-monthly conversations with accomplished dharma practitioner-teachers on how the Dharma Arts have nourished their work and everyday life.
In the Shambhala warrior tradition, "art" is connected with a bigger, sacred vision of humanity, a way of sharing discoveries of expression that are authentic and revelatory for opening new dimensions of possibilities for people.
The 'Dharma Arts' represent some of the earliest and most profound teachings given by Chogyam Trungpa Rinpoche. Not intended merely for those who consider themselves 'artists', these teachings have enriched and nourished countless practitioners from all walks of life.