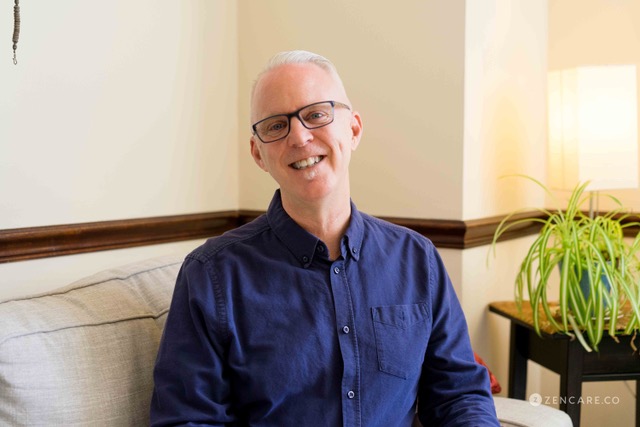 Date: Sunday, November 20, 2022 (15:00 -16:00)

Sunday Gatherings are live every week at 3:00 p.m. Eastern Time
Over the last four years, many Shambhala practitioners have experienced a seismic shift and feel profound loss in terms of their relationship to the community, friends, or for some, their teacher. We may feel grief about our history as a community, or be grieving what is happening now in our community. The past two years of the pandemic may have added even more loss - grief upon grief. It is time to take our grieving process seriously, recognizing that what is happening is a natural process, and that grief itself is a part of the path which, if welcomed, has the potential of opening up our world and deepening our humanity. Grieving together, we build Enlightened Society. We invite you to a very special 2-part series of "Grieving in Shambhala" with presenter Jonathan Kirkendall, Naropa graduate, grief therapist, and Shambhala teacher and practitioner. During these Sunday Gatherings, Jonathan will guide us through exploring and naming what we may feel we have lost, both within Shambhala, and over the course of the pandemic and time of political upheaval in our own country. Part 2 of the series will be an explanation and offering of a grief ritual that creates the space and opportunity to honor our individual and communal losses. The ritual of grieving allows for true joy to emerge, and potentially, new beginnings. "There is some strange intimacy between grief and aliveness, some sacred exchange between what seems unbearable and what is most exquisitely alive." - Frances Weller
ABOUT THE TEACHER - Jonathan Kirkendall
The son of Baptist missionaries, Jonathan grew up in Beirut, Lebanon and Tehran, Iran. After the fall of the Shah, he attended Wake Forest University, and moved to Washington D.C. When he was 25, Jonathan survived a brutal beating at the hands of four assailants. In the year of recovery that followed, he discovered two things that played a key role in his recovery: meditation and psychotherapy, which eventually led him to Naropa University where he graduated in 1993 with a masters in Contemplative Psychotherapy. In 2006, Jonathan began working with the Tragedy Assistance Program for Survivors, a national nonprofit that works with military families on issues of grief and traumatic loss. In 2015 he accepted the position of Clinical Director of Youth Programs, directing grief camps throughout the US and developing trainings for active duty military on grief. During this time he developed a specialty in addressing the needs of military children after a death by suicide of a parent. Jonathan currently works with clients from around the world on issues of grief and trauma from his home base in Washington DC. where he lives with his husband and two delightful poodles. He serves on the executive board of The Warrior Connection, an organization that holds residential retreat programs for veterans dealing with post traumatic stress, moral injury, and grief. He has been teaching in Shambhala since the late 90's.
ABOUT SUNDAY GATHERINGS
Please join us every Sunday for an online gathering of the Shambhala community worldwide. This online space is a place where we can practice meditation together, hear dharma teachings from a featured guest teacher, learn more about the activities of incredible people in our sangha, engage in discussion – and connect with one another, our community, and our hearts.
Sunday Gatherings are produced by Shambhala Global Services and hosted by Shambhala Online.
Sunday Gatherings are presented in English and are live every week at 3:00 p.m. Eastern Time
Join the mailing list
To receive ongoing reminders about Sunday Gatherings, click here to join the mailing list >>
Make A Donation
These events are offered free of charge to Shambhala members. Please consider making a donation to support the presenters and production staff that make Sunday Gatherings possible, please click here>>

REGISTRATION
Register below for each upcoming talk. A Zoom link will be sent to you after registration.
Questions? Email [email protected] >>