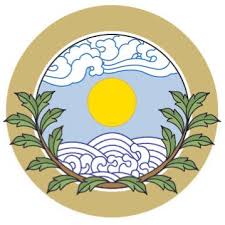 Date: Sunday, December 18, 2022 (15:00 -16:00)

Sunday Gatherings are live every week at 3:00 p.m. Eastern Time
Celebration of the winter solstice has its roots in many different cultures. The Shambhala community has drawn on traditional images associated with this time of year to create a distinctive and rich festival of our own. December 21st provides a special opportunity to express appreciation for, and with, our children. At a time when the weather begins to bear down upon us, we turn to family for celebration, creativity, and generosity. Because the solstice marks the time of year when the daylight has waned and the night is longest, light is a special characteristic of this holiday.
ABOUT THE TEACHER
The Touching the Earth Collective is a group of Shambhalians who clearly see the need for an urgent response to human-caused environmental degradation. Touching the Earth warriors invite individual and collective action for the rebalancing, protection and celebration of a healthy, living world. Go to https://shambhalaonline.org/touching-the-earth/ to learn more.
ABOUT SUNDAY GATHERINGS
Please join us every Sunday for an online gathering of the Shambhala community worldwide. This online space is a place where we can practice meditation together, hear dharma teachings from a featured guest teacher, learn more about the activities of incredible people in our sangha, engage in discussion – and connect with one another, our community, and our hearts.
Sunday Gatherings are produced by Shambhala Global Services and hosted by Shambhala Online.
Sunday Gatherings are presented in English and are live every week at 3:00 p.m. Eastern Time
Join the mailing list
To receive ongoing reminders about Sunday Gatherings, click here to join the mailing list >>
Make A Donation
These events are offered free of charge to Shambhala members. Please consider making a donation to support the presenters and production staff that make Sunday Gatherings possible, please click here>>

REGISTRATION
Register below for each upcoming talk. A Zoom link will be sent to you after registration.
Questions? Email [email protected] >>