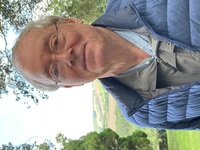 Date: Sunday, February 5, 2023 (15:00 -16:00)

Sunday Gatherings are live every week at 3:00 p.m. Eastern Time
The Buddha called himself the Awakened One. But from what has he awakened? And can we do the same? His teaching gives many concrete answers to that. These answers come together in a number of radical insights, which we find in all Buddhist lineages. They are about the nature of our mind and experience, and about meditation as a method. This is what we are going to explore during this session. It does not matter whether we have just become acquainted with Buddhism and its practice of meditation or have been doing so for many years. For these insights become ever deepening as we continue on our spiritual path.
ABOUT THE TEACHER
Han de Wit was trained by meditation master Chögyam Trungpa Rinpoche in America and authorized by him in 1977 to teach the Buddhist vision and its meditation practice. He founded the first Shambhala center in Europe in Amsterdam that year. He is a much sought after Dharma teacher and a Dutch author of several books on Buddhism, one of them being translated as The Great Within (Shambhala Publications, 2019). As a scientist, Dr. Han F. de Wit gained international recognition with his research into the insights about the human mind that can be found in spiritual traditions. In dialogue with Western psychology, this led to a new form of psychology, coined Contemplative Psychology (Duquesne University Press, 1991). For many years, Dr. De Wit has also given lectures and seminars on these subjects at home and abroad.
ABOUT SUNDAY GATHERINGS
Please join us every Sunday for an online gathering of the Shambhala community worldwide. This online space is a place where we can practice meditation together, hear dharma teachings from a featured guest teacher, learn more about the activities of incredible people in our sangha, engage in discussion – and connect with one another, our community, and our hearts.
Sunday Gatherings are produced by Shambhala Global Services and hosted by Shambhala Online.
Sunday Gatherings are presented in English and are live every week at 3:00 p.m. Eastern Time
Join the mailing list
To receive ongoing reminders about Sunday Gatherings, click here to join the mailing list >>
Make A Donation
These events are offered free of charge to Shambhala members. Please consider making a donation to support the presenters and production staff that make Sunday Gatherings possible, please click here>>

REGISTRATION
Register for each upcoming talk. A Zoom link will be sent to you after registration and you may find it in My Courses and Programs after logging into Shambhala.org.
Questions? Email [email protected] >>