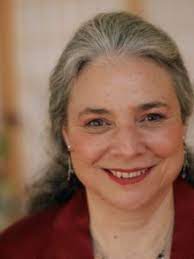 Date: Sunday, February 12, 2023 (15:00 -16:00)

Sunday Gatherings are live every week at 3:00 p.m. Eastern Time
Join Eve Rosenthal as she explores the theme of "the importance of mind-protection and protector chants" as part of our end of year practice sessions. This Sunday Gathering is part of a series of end of year practice sessions. You can join us each day from Feb 10-19 for a FREE line-up of "Shambhala New Year Programming." These special events will take place in the end of year practice period before Shambhala Day, and will feature talks by teachers in our community, followed by group recitations of the protector, mamo, and closing chants.
ABOUT THE TEACHER
Eve Rosenthal began her journey with the dharma in 1973 and met Chögyam Trungpa during that year. Originally from New York City, she was Resident Director of Shambhala Training there in the 1980's and began teaching Shambhala Training and Buddhadharma at that time. Eve moved to Halifax, Nova Scotia in 1990, and began to teach and lead a wide range of Shambhala and Buddhist programs in North America, Europe, and South America. She was an acharya (senior teacher) in the Shambhala community from 2005-2020. Eve holds a doctorate in Computer Science and had a career teaching information technology and as a systems analyst for international financial institutions. Combining her technology skills and her aspiration to make dharma more accessible and connect our global community, she founded Shambhala Online in 2006. Eve is a long time practitioner and teacher of T'ai Chi and enjoys playing the piano. She lives in Nova Scotia, Canada with her spouse, Basia Solarz.
ABOUT SUNDAY GATHERINGS
Please join us every Sunday for an online gathering of the Shambhala community worldwide. This online space is a place where we can practice meditation together, hear dharma teachings from a featured guest teacher, learn more about the activities of incredible people in our sangha, engage in discussion – and connect with one another, our community, and our hearts.
Sunday Gatherings are produced by Shambhala Global Services and hosted by Shambhala Online.
Sunday Gatherings are presented in English and are live every week at 3:00 p.m. Eastern Time
Join the mailing list
To receive ongoing reminders about Sunday Gatherings, click here to join the mailing list >>
Make A Donation
These events are offered free of charge to Shambhala members. Please consider making a donation to support the presenters and production staff that make Sunday Gatherings possible, please click here.

REGISTRATION
Register below for each upcoming talk. A Zoom link will be sent to you after registration.
Questions? Email [email protected] >>