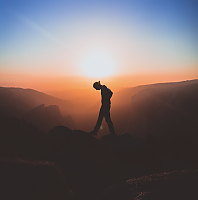 Date: Friday, October 6, 2023 (19:00 -20:30)
Saturday, October 7, 2023 (11:00 -20:00)
Sunday, October 8, 2023 (11:00 -20:00)

Price per person: $149
Patron Price: $199
Price for Centers: $599
Price for Groups: $399
Oct. 6-8, Friday: 7:00-8:30pm EST & Saturday/Sunday: 11:00am-8:00pm EST
Through the practice of meditation, we glimpse unconditional goodness as the ground of our existence. Opening to ourselves with gentleness and appreciation, we begin to see our potential as genuine and compassionate human beings.
This is a graduated progressive series of weekend retreats, meaning each weekend is a requirement for the following weekend.
About the Teacher

Emily Bower started meditating and studying with the Shambhala community in 1987 in Berkeley, California. She went on to live on staff at Karme Chöling for three years, and then moved to Boston, Massachusetts to work as a book editor specializing in Buddhism, yoga, and other spiritual traditions. She worked for Shambhala Publications for a total of ten years. She is fortunate to have been able to work on books with many spiritual teachers, including Sakyong Mipham Rinpoche. She lives and works now in Los Angeles as a book editor and publishing consultant, and is a co-founder of Dharma Spring, a curated online Buddhist bookshop, launching in 2017. She is an editor for 84000: Translating the Words of the Buddha, an international non-profit initiative to translate all of the Buddha's words into modern languages and to make them available to everyone, free of charge. In her service as a senior teacher in the Shambhala community, she leads both extended retreats and weekend programs. She especially enjoys presenting on themes that bring practical application to our wisdom traditions.