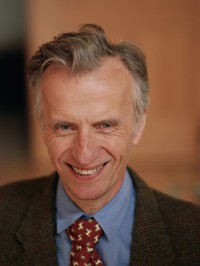 Date: Sunday, March 26, 2023 (15:00 -16:00)

Sunday Gatherings are live every week at 3:00 p.m. EST
Donations are welcome!
The term "Awakening Heart" or Bodhicitta in Sanskrit points to a process that can be described as the opening of the heart. Or you could also describe it as a process of unfolding or deeper and deeper relaxation. It consists of using our mind/consciousness. On one hand by expressing our deepest aspirations and on the other hand applying or engaging the power of the heart/mind by developing far-reaching attitudes to accomplish those wishes or aspirations in our lives, our existence.
The talk will encourage us to explore this process of unfolding by bringing in traditional road marks of it, so we can recognize if we are heading the right direction.
About the Teacher

Mathias Pongracz has been "stumbling along" on the path of Dharma for almost 40 years. He studied with Chögyam Trungpa Rinopche in the early eighties and served as an acharya (senior teacher) in Shambhala for his son Sakyong Mipham Rinpoche for 16 years. He also pursued zen practice under the guidance of Kobun Chino Roshi and serves as a teacher in his lineage. Mathias teaches MBSR (Mindfulness Based Stress Reduction) and studied with Jon Kabat Zinn before MBSR became widespread in France. Mathias has been leading Zen, Buddhist, and secular meditation retreats in Austria, Belgium, Hungary and France for many years.