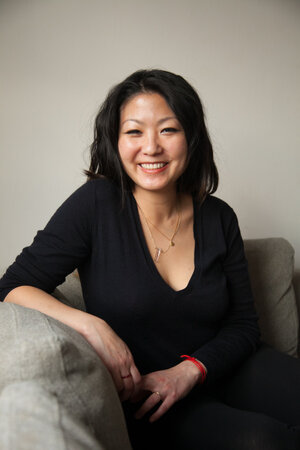 Date: Sunday, May 28, 2023 (15:00 -16:00)

Sunday Gatherings are live every week at 3:00 p.m. EST
Donations are welcome!
How can we begin to connect to and appreciate our world, and see the beauty in each moment? Feng shui is a meeting of heaven and earth. The esoteric with the mundane. The magical with the practical. And how one can begin to see art in their everyday life. Buddhism teaches that we are interconnected and interdependent. This includes the spaces and environments that we live in and engage with everyday.
In her new book Mindful Homes [CICO 2023], Anjie Cho explains how we can start by paying attention to the details around us. Feng shui and mindfulness can help us to slow down, be more aware, and create spaciousness to give birth to more joy, creativity, and community. How can we begin to connect to our world and see the beauty in each moment? Let's investigate how mindfulness meditation can include awareness of the spaces around us.
"Mindful Homes invites us into heightened awareness of our living spaces to discover natural arrangements of elegance and beauty. Anjie Cho is a gentle guide, skillfully leading us on a path of simplicity and mindfulness in our homes and workspaces. This is a joyful celebration of home, community, and world."

– Gaylon Ferguson, Ph.D., author of Natural Wakefulness: Discovering the Wisdom We Are Born With
About the Teacher

Anjie Cho is a creator of holistic spaces, specifically focused on designing interiors and teaching feng shui and meditation. She's guided thousands of people to harmonize their living spaces through the ancient practice of feng shui. Anjie is the feng shui expert at The Spruce, co-founder of the Mindful Design Feng Shui School, co-host of the Holistic Spaces podcast, and owner of Anjie Cho Architect. She's the author of two books Holistic Spaces and Mindful Homes.
Learn more about Anjie at www.holisticspaces.com